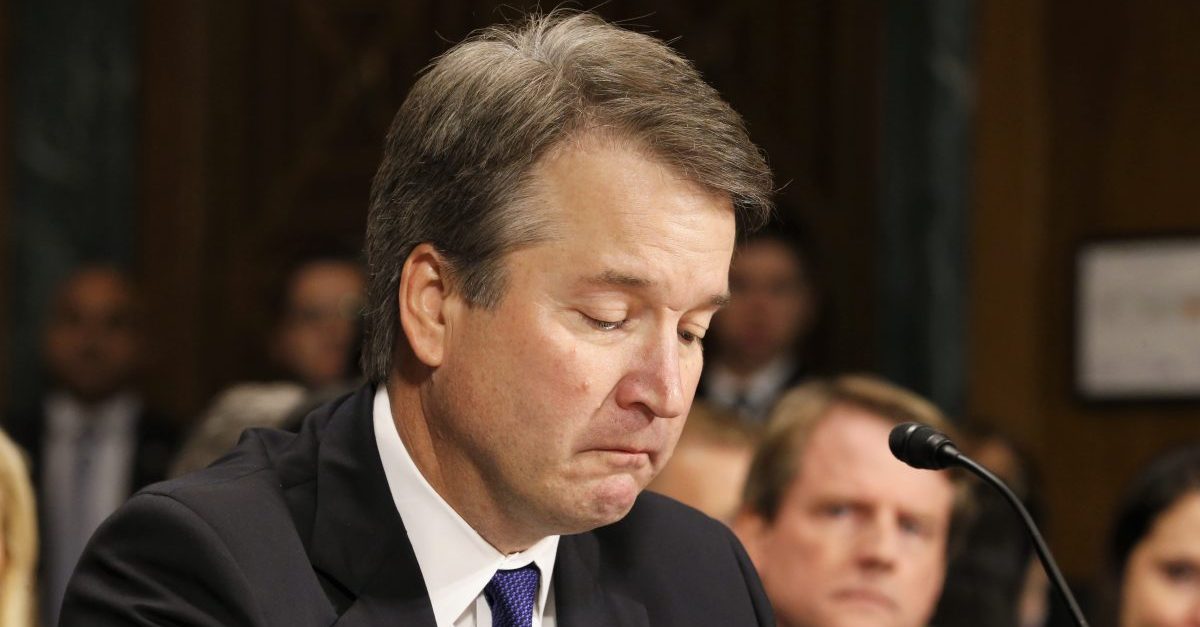 Brett Kavanaugh will not be teaching a course at Harvard Law School in 2019, the school has told its students.
The email from Associate Dean and Dean for Academic and Faculty Affairs Catherine Claypoole said that Kavanaugh "indicated that he can no longer commit" to teaching the course, "The Supreme Court since 2005."
"Today, Judge Kavanaugh indicated that he can no longer commit to teaching his course in January Term 2019, so the course will not be offered," the email read, according to the Harvard Crimson.
When "The Supreme Court since 2005″ was available for students to take, the course description read this way:
In this course, we will analyze and discuss important Supreme Court opinions that have been issued since 2005 when John Roberts became Chief Justice. We will focus on leading decisions within several particular areas of the Court's post-2005 jurisprudence, including: war powers, campaign finance, religion, the health care law, equal protection/race, Second Amendment, Fourth Amendment, environmental law, marriage, federalism, separation of powers, and the death penalty. In so doing, we will also consider overarching jurisprudential principles such as methods of constitutional and statutory interpretation, the role of the courts in our constitutional structure, and stare decisis.
As Law&Crime reported before, there is no exam for the course, but a 20-page paper.
Kavanaugh has been accused of sexual assault or sexual misconduct by three women, Dr. Christine Blasey Ford, Julie Swetnick and Deborah Ramirez.
During the Thursday hearing on Capitol Hill last week, Kavanaugh said that he may no longer be able to teach law again because of the accusations against him.
"I love teaching law, but thanks to what some of you on this side of the committee have unleashed, I may never be able to teach again," he said.
Alumni said in a letter last week asking for just that, saying that the school should "rescind Judge Brett M. Kavanaugh's appointment as the Samuel Williston Lecturer on Law, and that he not be allowed to teach on the January 2019 Winter Term. "
"We believe that Judge Kavanaugh's appointment as an HLS lecturer sends a message to law students, and in particular female students, that powerful men are above the law, and that obstructive, inappropriate behavior will be rewarded," they said. "Judge Kavanaugh is not leadership material, and he is not lectureship material. HLS would be tarnished to have him on campus in any position of authority."
A search for Kavanaugh in the Harvard Law School faculty directory showed that his teaching profile is not online.
[Image via Michael Reynolds-Pool/Getty Images]
Have a tip we should know? [email protected]