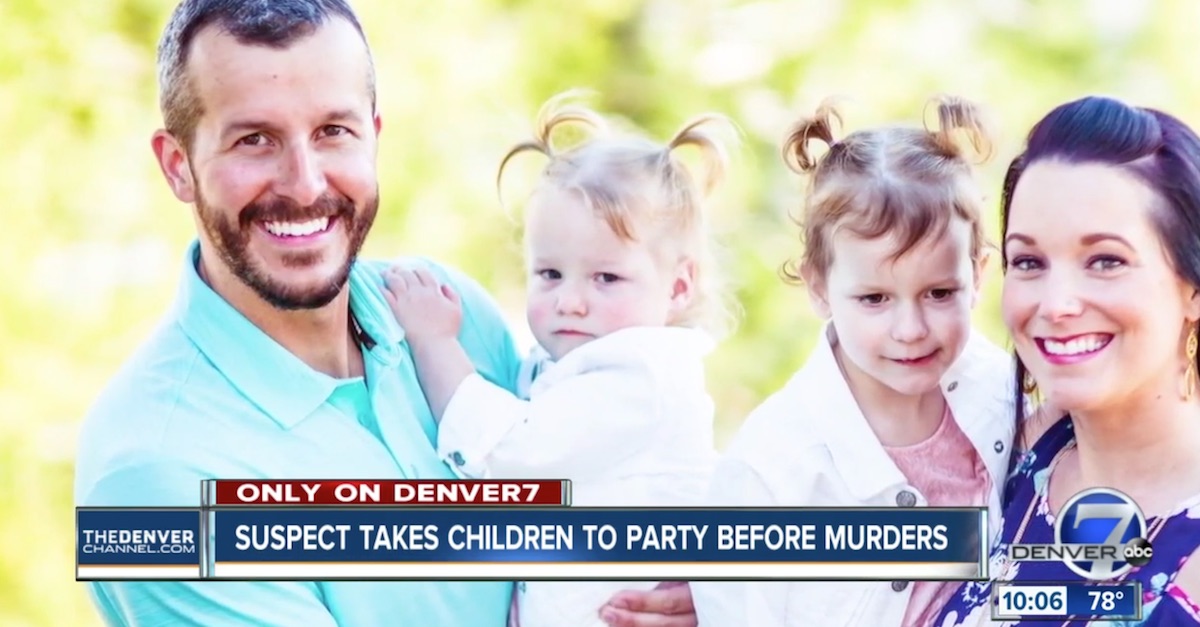 Christopher Watts, the man accused of killing his wife and their children, was formally charged Monday in Weld County, Colorado.
As expected, prosecutors are going after him for three counts each of first-degree murder, and tampering with a deceased body. But he also faces two counts of first-degree murder of a victim under 12 in a position of trust and one count of felony unlawful termination of a pregnancy.
Prosecutors claim Watts murdered his wife Shanann Watts, who was 15 weeks pregnant at the time of her death, and their two daughters, 4-year-old Bella and 3-year-old Celeste. Shanann's brother wrote on Facebook that she was expecting a son, to be named Nico.
In a short press conference, Weld County District Attorney Michael Rourke declined to answer almost every question given to him. Did Watts confess, as indicated in media reports? Were the girls' strangled to death, as apparently suggested in a defense motion? He refused to say, citing the ongoing investigation.
He did address the effect the case had on investigators. Rourke said this has been a "long week" for both cops and Shanann Watts' family.
The defendant is scheduled to hear the charges in court Tuesday morning. Before his arrest, he appeared on Denver7 to say he didn't know his family's whereabouts.
"She said she was going to a friend's house with the kids and that's the last thing I heard, and that was it," he said. "It was very vague."
He looked at the camera, and said that anyone who might have them should let them go.
"This house is not complete without anybody here," he said. "Please bring them back."
[Image via Denver7 screengrab]
Have a tip we should know? [email protected]