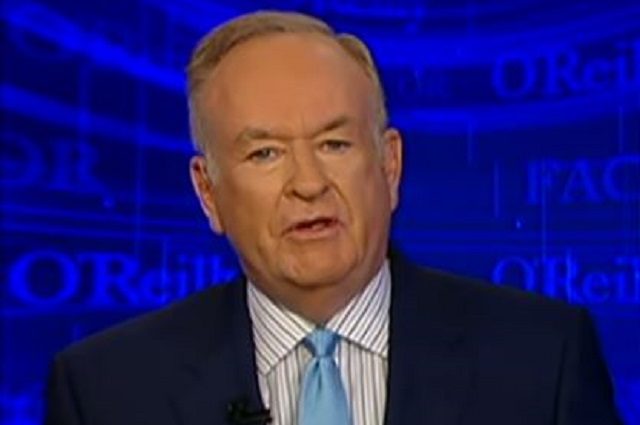 When Bill O'Reilly was in the middle of settling sexual harassment claims against him, he managed to hold onto his job for a while, despite his employer knowing about the allegations. According to 21st Century Fox Independent Director Jacques Nasser, that's because O'Reilly's contract at the time protected him from just such a situation.
At a hearing before the UK's Competition and Markets Authority (CMA) dealing with Fox's potential merger with Sky, Nasser said that 21st Century Fox's board was aware of O'Reilly's settlements, and some wanted to get rid of him as soon as they found out. Despite their wishes, they couldn't do anything about it, according to the CMA's summary of the hearing. This is because a clause in the host's contract said that his employment could not be terminated due to harassment allegations unless there was a court decision against him. That means that no matter how many out-of-court settlements took place, including the $32 million one with legal analyst Lis Wiehl, Fox was barred from firing O'Reilly for them.
Of course, this doesn't explain why Fox renewed O'Reilly's contract when the old one expired. Fox did, however, give themselves some much-needed leverage in the new contract. The old clause was gone, and the company gave themselves the ability to get rid of O'Reilly based on allegations alone. When The New York Times published a report that said O'Reilly and Fox had paid settlements to five different women for complaints against him, the company was then able to part ways with O'Reilly, thanks to the new clause.
Regarding the decision to renew O'Reilly's contract, 21st Century Fox said in a recent statement:
When the company renewed Bill O'Reilly's contract in February, it knew that a sexual harassment lawsuit had been threatened against him by Lis Wiehl, but was informed by Mr. O'Reilly that he had settled the matter personally, on financial terms that he and Ms. Wiehl had agreed were confidential and not disclosed to the company.  His new contract, which was made at a time typical for renewals of multi-year talent contracts, added protections for the company specifically aimed at harassment, including that Mr. O'Reilly could be dismissed if the company was made aware of other allegations or if additional relevant information was obtained in a company investigation.  The company subsequently acted based on the terms of this contract.
O'Reilly denies any wrongdoing.
The CMA hearing, which took place October 25 (the summary was published on Wednesday), is part of an investigation into whether 21st Century Fox should be granted a UK broadcast license. Governing body Ofcom has to decide, among other things, whether Fox is "fit and proper" to have such a license. Opponents of the Fox/Sky deal cite Fox's handling of sexual harassment allegations as evidence that the company does not meet that standard.
[Image via Fox News screengrab]
Have a tip we should know? [email protected]