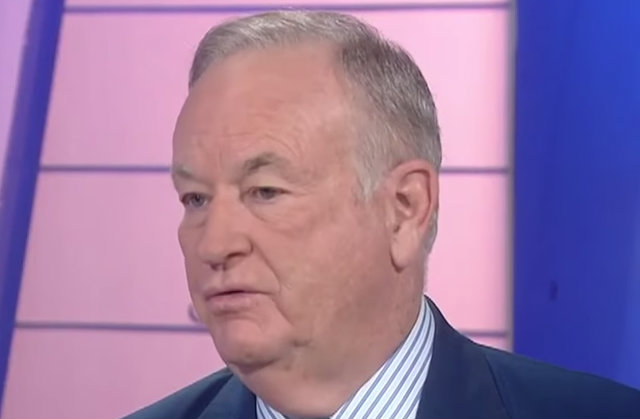 One of Bill O'Reilly's former accusers sued him and Fox News on Monday for allegedly defaming her and breaching their settlement agreement.
Rachel Witlieb Bernstein was a junior producer for the network in 2002. She's one of the five women named in an April New York Times report about $13 million worth of settlements by O'Reilly and the company. The article said that the former host "stormed into the newsroom and screamed at a young producer, according to current and former employees, some of whom witnessed the incident." Unlike other claims, this one didn't involve sexual harassment. Bernstein took an undisclosed payout in return and she signed a confidentiality agreement.
Bernstein says that O'Reilly and the network breached that agreement, which included a non-disparagement clause, according to her complaint filed in Manhattan federal court. Her lawsuit said both O'Reilly and Fox News wrote false statements claiming that no one went to a company hotline to make claims against O'Reilly. According to Bernstein's lawsuit, there was no hotline at the time, and she in fact told others at the network about the mistreatment.
Here's what O'Reilly said in his statement to the Times about the $13 million in settlements [emphasis ours]:
Just like other prominent and controversial people, I'm vulnerable to lawsuits from individuals who want me to pay them to avoid negative publicity. In my more than 20 years at Fox News Channel, no one has ever filed a complaint about me with the Human Resources Department, even on the anonymous hotline.
O'Reilly allegedly made other, similar comments since then. Here's what Fox's parent company 21st Century Fox had to say[emphasis ours]:
Notwithstanding the fact that no current or former Fox News employee ever took advantage of the 21st Century Fox hotline to raise a concern about Bill O'Reilly, even anonymously, we have looked into these matters over the last few months and discussed them with Mr. O'Reilly. While he denies the merits of these claims, Mr. O'Reilly has resolved those he regarded as his personal responsibility. Mr. O'Reilly is fully committed to supporting our efforts to improve the environment for all our employees at Fox News.
Bernstein argued that all this violates the non-disparagement and confidentiality clauses in her settlement.
"In fact, Ms. Bernstein repeatedly complained to Fox Human Resources, Bill Shine, and other Fox executives, about Mr. O'Reilly's mistreatment and both defendant Fox News Network LLC and O'Reilly knew that before making the statements above," the complaint says.
Bernstein's complaint also argues that O'Reilly, depicted himself as a victim, and "claimed that the complaints against him are extortionate." The lawsuit claims, "This is false. In fact, he is a serial abuser and Ms. Bernstein's complaints about him were far from extortionate."
O'Reilly, who lost his job at Fox because of harassment claims, has emphatically denied wrongdoing.
The plaintiff said she was not the source for the information printed in the Times story. She is now a producer for Conan, and is being represented by Smith Mullin, the same law firm that hired by former Fox News host Gretchen Carlson in her own legal battle against the network.
O'Reilly attorney Fredric S. Newman denied the lawsuit's allegations in a statement obtained by Law&Crime.
"Bill O'Reilly has never mentioned the plaintiff's name publicly in any context," he said. "And as the original New York Times story makes clear, this was absolutely not a case of sexual harassment. So
today's lawsuit has absolutely no merit, and Mr. O'Reilly will respond aggressively in court."
Fox News did not immediately respond to a request for comment.
Update – Dec. 5, 12:23 p.m.: Added reference to a statement from Newman, denying the allegations.
Update – Dec. 5, 4:00 p.m.: We obtained and added the full statement from Newman.
[Screengrab via NBC]
Have a tip we should know? [email protected]