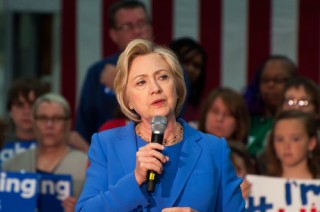 The House Oversight Committee will hold a hearing on Thursday, where FBI Director James Comey is scheduled to testify regarding his decision to recommend that Hillary Clinton not be charged for her use of a private email server for government business while she was Secretary of State.
Comey had stated during a press conference on Tuesday that Clinton was "extremely careless" with her emails, and that she sent and received multiple documents containing classified information using her private account. Nevertheless, he said, "No reasonable prosecutor would bring a case" against Clinton.
The Committee will explore what led Comey to this conclusion, given his acknowledgment that Clinton may have compromised secret materials through her actions. In a statement, Committee Chairman Jason Chaffetz of Utah said:
The FBI's recommendation is surprising and confusing. The fact pattern presented by Director Comey makes clear Secretary Clinton violated the law. Individuals who intentionally skirt the law must be held accountable. Congress and the American people have a right to understand the depth and breadth of the FBI's investigation. I thank Director Comey for accepting the invitation to publicly answer these important questions.
In addition to Comey, State Department Inspector General Steve Linick and Intelligence Community Inspector General I. Charles McCullough III have been invited to testify.
Have a tip we should know? [email protected]