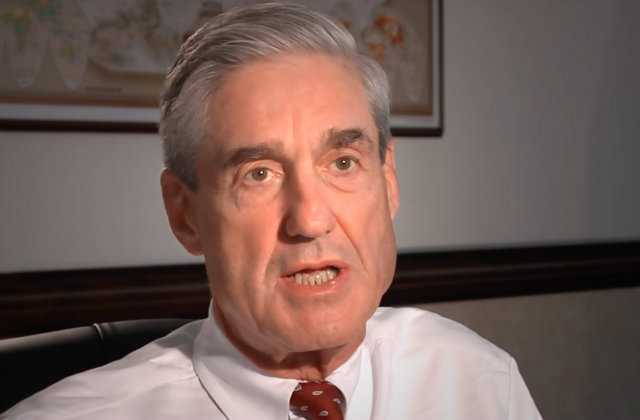 Special Counsel Robert Mueller has impaneled a grand jury in his probe into whether the Trump campaign colluded with the Russian government in winning the 2016 election, people familiar with the matter told The Wall Street Journal in a Thursday report. It began its work in recent weeks, the sources said.
If that's true, then President Donald Trump should be concerned. LawNewz.com reached out to several former federal prosecutors and experts who all agree this is a very serious move and means the investigation has entered the next phase. Now, to be clear, it doesn't mean that charges will result against Trump or any of his advisors, but it certainly could.
"Based on everything we know, I would have been surprised if Mueller had not empaneled a grand jury," LawNewz founder Dan Abrams said. "It's clear that this investigation, and its many tentacles, isn't going away, so even just the subpoena power of a grand jury seems like an almost obvious next step. This is a very important development but not a particularly surprising one."
First what is a federal grand jury?
It is a panel of 16 to 23 ordinary citizens who are called up to meet in secret, and investigate cases. They often meet once a week for several hours, and can be empaneled up to 18 months. They often examine "draft indictments" from prosecutors, and decide whether there is enough to move forward with an indictment.
Why should President Trump be concerned?
#1: The Grand Jury Has Subpoena Power
Federal grand juries have the power to subpoena documents, and witnesses. That means that witnesses who may refuse to speak with investigators will be forced to testify under oath. If they lie, they can be charged with a a crime.
A Reuters report says grand jury subpoenas have already been issued concerning Donald Trump Jr.'s June 2016 meeting with a Russian attorney who claimed to have dirt on Democratic presidential candidate Hillary Clinton.
"The grand jury is a very powerful tool," Henry Hockeimer, a former federal prosecutor, told LawNewz.com. "They can subpoena documents, force people to testify under oath, and they are usually investigating any criminal violations of the law."
#2 Grand Jury Investigations Often Lead to Criminal Charges
"Typically if you are going to devote prosecutor manpower and agents to investigation, then usually charges will result," Hockeimer said.
After all, there is the old saying that prosecutors can get a grand jury to "indict a ham sandwich."
According a recent report, in 2009 through 2010, federal grand juries indicted 99.9 percent time. The report found that federal prosecutors pursued over 160,000 cases and a grand jury voted not to return an indictment in only 11 cases.
Of course, that doesn't mean an indictment will happen. This case is very complicated, and has wide ranging political implications. Prosecutors will be treading lightly. Nonetheless, the grand jury certainly would have the power to indict if they wanted to.
#3 Mueller made this move despite another federal grand jury investigating in Virginia.
We already knew that a grand jury was meeting in Alexandria, Virginia to probe former National Security Adviser Michael Flynn over his work in the private sector on behalf of foreign interests. The fact that Mueller empaneled another grand jury means that the investigation has grown even wider.
"This is yet a further sign that there is a long-term, large-scale series of prosecutions being contemplated and being pursued by the special counsel," said Stephen I. Vladeck, a law professor at the University of Texas told The WSJ. "If there was already a grand jury in Alexandria looking at Flynn, there would be no need to reinvent the wheel for the same guy. This suggests that the investigation is bigger and wider than Flynn, perhaps substantially so."
The White House pledges to cooperate with any investigation, and, of course, Trump has denied he ever colluded with the Russians.
"Grand jury matters are typically secret," Ty Cobb, special counsel to the president, told the WSJ. "The White House favors anything that accelerates the conclusion of his work fairly.…The White House is committed to fully cooperating with Mr. Mueller."
This article was updated to adjust the number of grand jurors from 12 to 23 to 16 to 23. 
[Screengrab via FBI]
Have a tip we should know? [email protected]