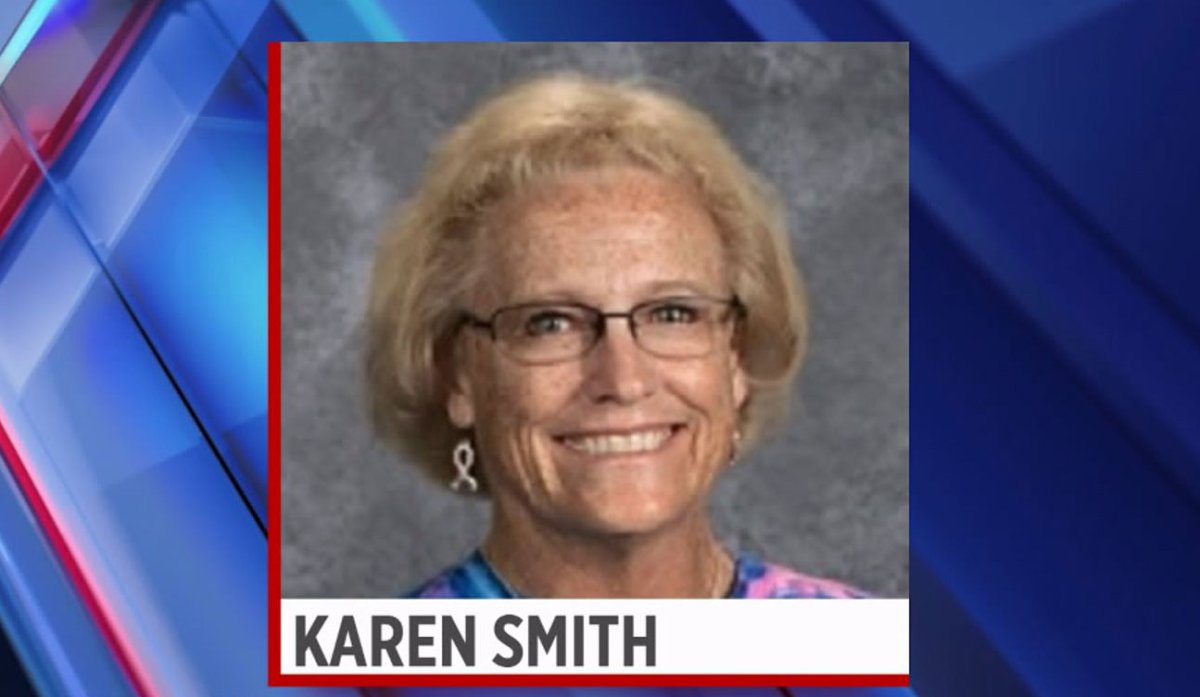 A middle school teacher in Colorado has been charged with child abuse and assault after allegedly physically forcing a student to stand for the pledge of allegiance.
Karen Smith turned herself in to the Lafayette Police Department on Tuesday.
The alleged incident occurred on February 1 at the Angevine Middle School in Lafayette, Colorado.
According to police, when one of Smith's physical education students refused to stand for the pledge of allegiance, she grabbed that student "by his jacket" and lifted him to his feet in order to enforce full observation of the patriotic ritual.
Both the child abuse and third degree assault charges are misdemeanors in Colorado. If convicted, Smith could serve a maximum sentence of 24 months in jail and a fine in excess of $5,000.
Smith has been employed by the Boulder Valley School District for 20 years. She is currently on paid administrative leave. The school district issued a statement noting that they could not say much about the issue. It reads, in part, "We are cooperating with the District Attorney's Office and respect their decision on this matter. We are unable to comment further because it remains a personnel matter that the school district is actively investigating."
Pressed further to comment on the underlying actions surrounding the case, school district spokesperson Randy Barber explained the school district's policy regarding the pledge of allegiance. In an email to the New York Daily News he wrote:
No basis for objection need be stated. Students who choose not to participate should not be disciplined nor should they be forced to stand, leave the room, or be ostracized in any way.
[image via screengrab/Fox 31 Denver]
Follow Colin Kalmbacher on Twitter: @colinkalmbacher
Have a tip we should know? [email protected]