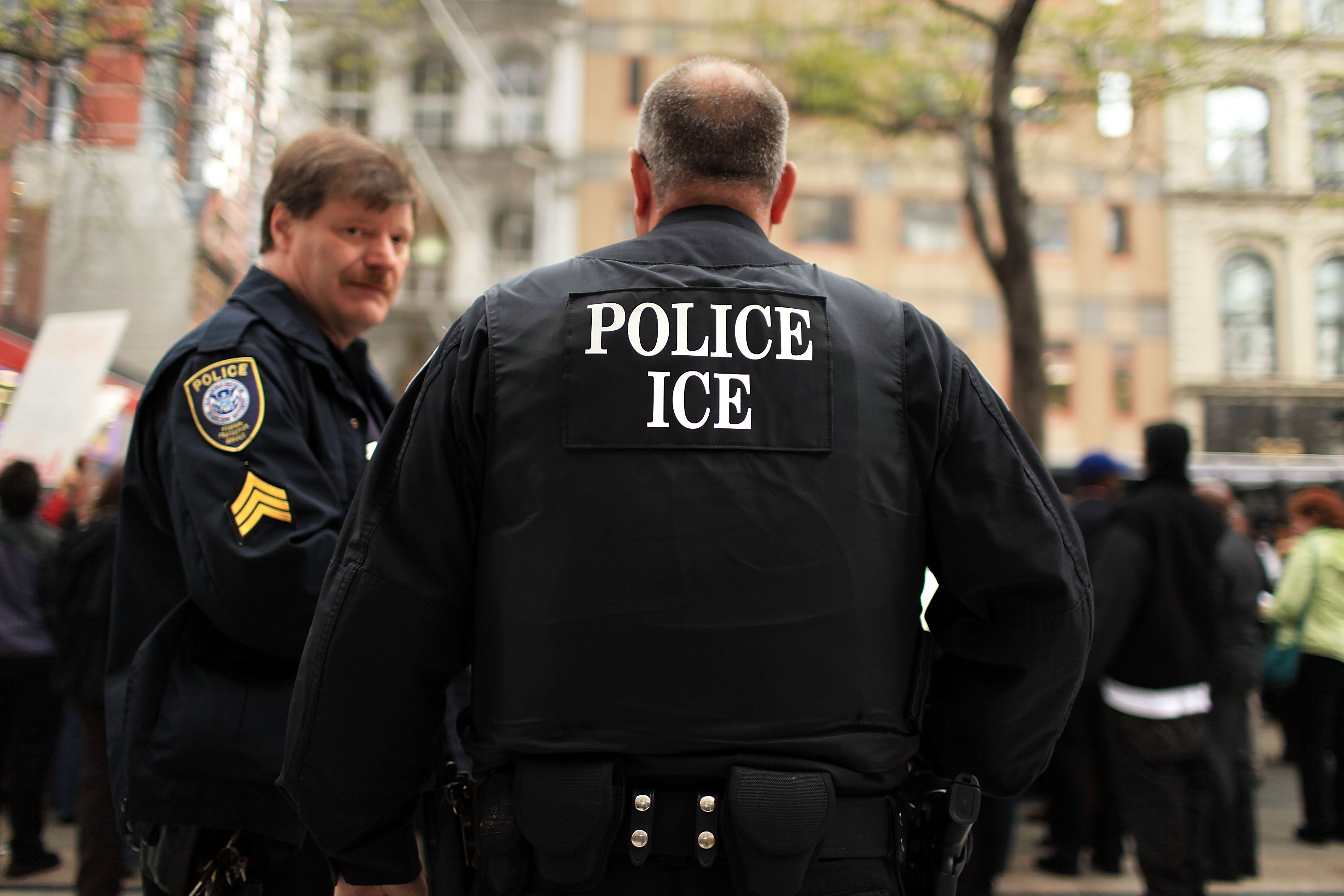 One of the top lawyers for U.S. Immigration and Customs Enforcement ("ICE") has been charged with stealing the identities of multiple immigrants involved in immigration proceedings in order to reap a financial windfall.
Raphael A. Sanchez previously served as ICE's chief counsel in Seattle. An indictment filed on Monday charged Sanchez with one count each of wire fraud and aggravated identity theft.
According to that indictment, Sanchez "devised and intended to devise a scheme and artifice to defraud financial institutions." In other words, Sanchez is alleged to have targeted multiple banks and then used the identities of at least seven immigrants to defraud those banks, including American Express, Bank of America, Capital One, Citibank, Discover Financial and JPMorgan Chase.
Sanchez is accused of obtaining the immigrants' identities by taking advantage of the fact that they had been targeted by ICE and were undergoing immigration proceedings when the alleged thefts occurred.
The indictment continues, noting that Sanchez "did knowingly transfer, possess, and use, without lawful authority, a means of identification of another person, including the name, Social Security number, and birth date…during and in relation to a felony…wire fraud."
According to the indictment, those means of identification include an energy bill, a permanent residency card and the biographical page of a Chinese passport.
Sanchez's scheme allegedly unfolded over the course of four years while he worked as an attorney for the nation's most infamous immigration enforcement agency.
ICE has refused to comment on the matter and instead directed all questions to the Department of Justice's Public Integrity Section—which spearheaded the investigation into Sanchez.
According to that office, Sanchez was forced to resign from ICE immediately after being indicted on Monday.
Sanchez's lawyer, Cassandra Stamm, declined comment until after her client makes his first court appearance on Thursday.
[image via Spencer Platt/Getty Images]
Follow Colin Kalmbacher on Twitter: @colinkalmbacher
Have a tip we should know? [email protected]