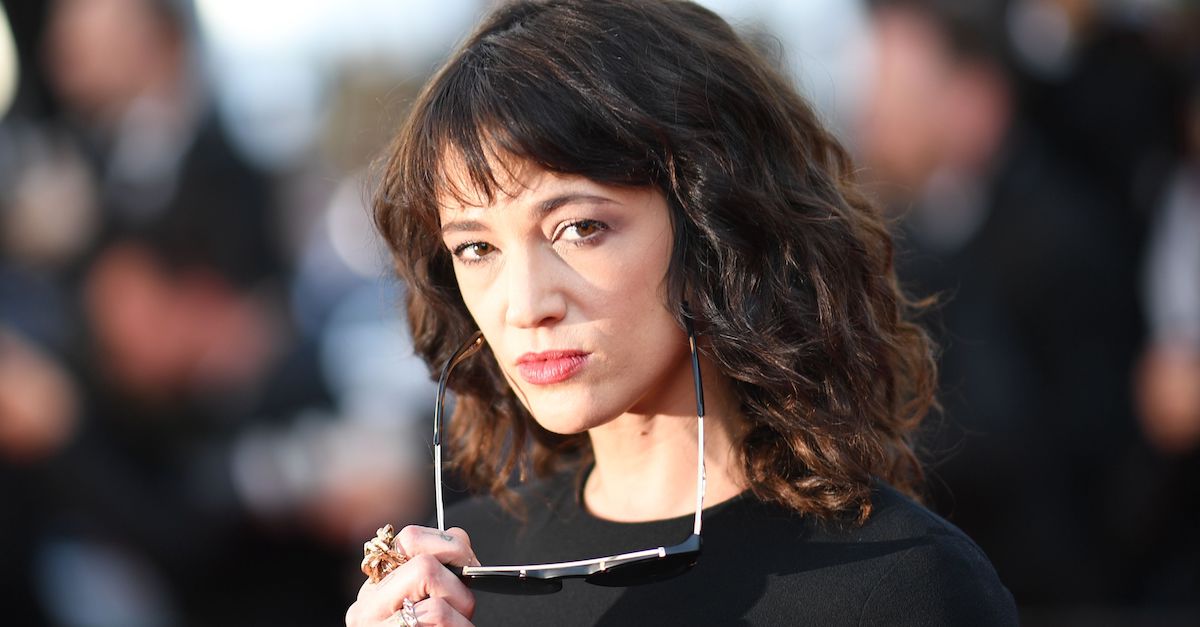 Italian actress Asia Argento, 42, has released a statement about the New York Times report that said she paid out $380,000 in a settlement to a man who accused her of sexually assaulting him when he was still a minor.
Argento, who dated deceased celebrity chef and world traveler Anthony Bourdain, and is one of the women who accused Harvey Weinstein of sexual assault, has denied that she sexually assaulted Jimmy Bennett when he was 17.
https://twitter.com/yashar/status/1031915552699179009
In the statement, Argento said she "strongly" denied and "oppose[d] the contents" of the New York Times story about this from Monday.
"I have never had any sexual relationship with Bennett," she said. Instead, Argento suggested Bennett's problems were what motivated the accusations. She also said that Bourdain knew about it and helped Bennett out on the condition that "we would no longer suffer any further intrusions in our life."
Argento said she is persecuted.
"[This constitutes a long-standing persecution," she said. "I have therefore no choice but to oppose such false allegations."
The Argento-Bennett connection goes back to when he was a child actor. In fact, Argento acted as Bennett's mother in the movie "The Heart is Deceitful Above All Things" when Bennett was 7 years old.
The Times story prompted leaders of the #MeToo movement to respond, since Argento has been a figurehead of the movement. The Times reported that after Argento went public with accusations against Weinstein, Bennett filed a lawsuit.
Documentation of a settlement between Argento and Bennett were sent to the Times by an unknown person or persons. Bennett alleged that Argento gave him alcohol, performed oral sex on him and then had sex with him in May 2013 at a hotel.
Harvey Weinstein's lawyer Benjamin Brafman has already seized on the news, calling it the height of hypocrisy.
[Image via Loic Venance/AFP/Getty Images]
Have a tip we should know? [email protected]