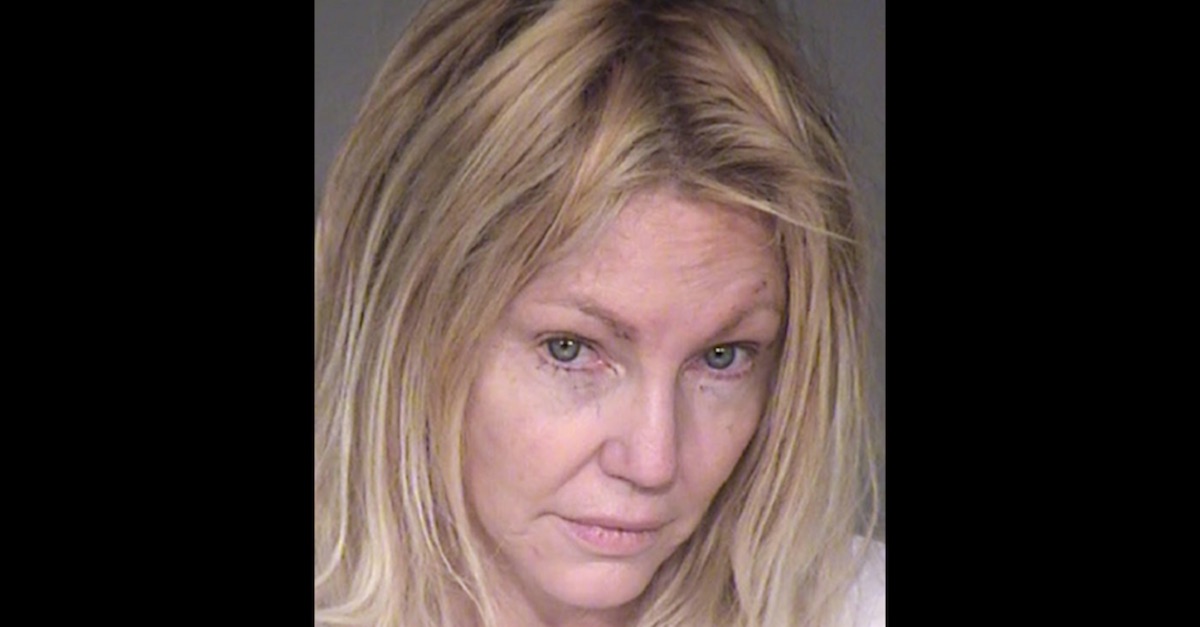 Actress Heather Locklear is going to face new charges because she allegedly attacked a deputy and EMT back in June, according to TMZ. She has to deal with one misdemeanor count of interfering with a law enforcement officer, and two counts of misdemeanor battery.
Officers booked her in June for battery on an officer and emergency personnel. At the time, the Ventura County Sheriff's Office said she got into an argument with family and friends. Deputies tried to separate her, and she kicked one of them, authorities said. Then they wanted to medical clear her since she seemed intoxicated, but then she kicked an EMT, deputies said.
Her attorneys of record did not immediately respond to Law&Crime requests for comment Thursday afternoon.
The new charges are just another step in the actress' ongoing problems. A week before her arrest, she was allegedly hospitalized after allegedly threatening to kill herself. Authorities did not discuss the specifics of the call, but confirmed they did interact with a person who had medical trouble.
"At that location we contacted a person who had medical needs, and they were treated by the Ventura County Fire Department, and they were later transported to a local hospital," Capt. Garo Kuredjian told PEOPLE. "There was no criminal activity. The person was not arrested."
Back in February, Locklear was arrested for allegedly attacking a boyfriend and cops. The domestic violence charges were dropped in March, but other counts remain pending.
Ventura County criminal court records obtained by Law&Crime show that she faces four counts of battery upon an officer and emergency personnel, and one count of resisting, obstructing, and delay of a peach officer or EMT in connection to the February allegation. She is shown to have entered a not guilty plea in the first count of battery upon an officer.
[Mugshot via Ventura County Sheriff's Office]
Have a tip we should know? [email protected]