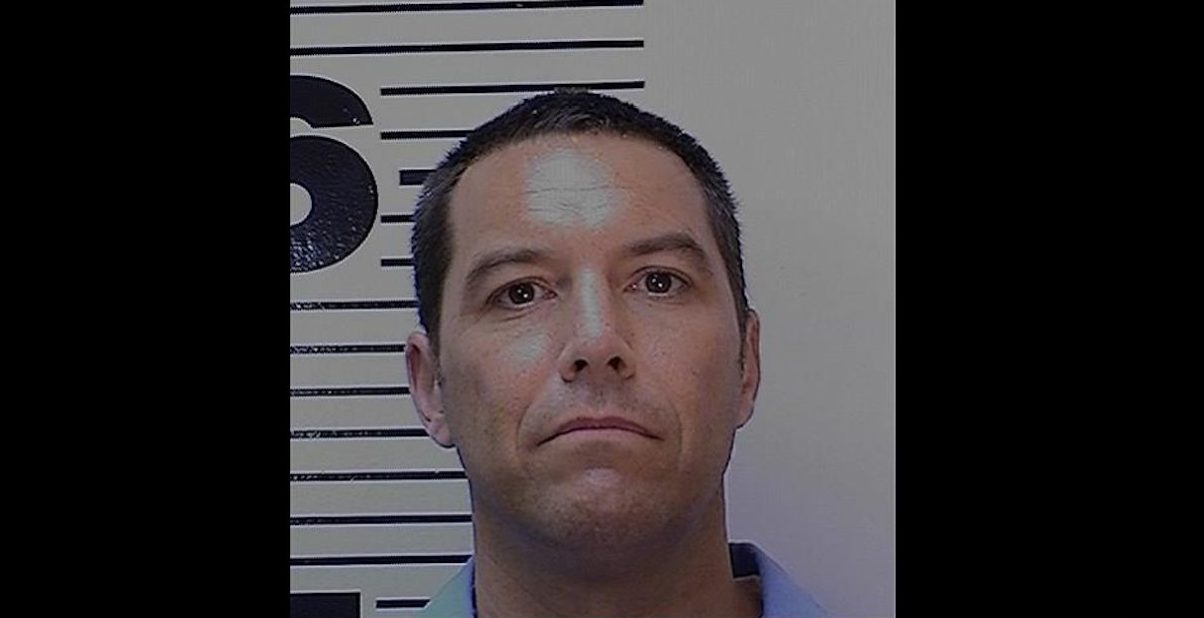 A new mugshot of controversially convicted murderer Scott Peterson has been made available by the California Department of Corrections. Law&Crime obtained this image late Tuesday afternoon.
Peterson was the subject of a lengthy and highly-publicized capital murder case over the death of his wife, Laci Peterson. The Scott and Laci Peterson saga was all the rage of true crime aficionados and casual courtroom observers alike during the investigation, trial and punishment stages.
Interest in Peterson's adjudicated guilt (or alleged innocence) has substantially waned but occasionally picks back up when new information becomes available. And regardless of general interest, Peterson's side of the story versus that supplied by the cops and prosecutors is a reliable source of argumentation.
Investigators with the Modesto Police Department claim Peterson wrapped his pregnant wife in a tarp and then sunk her body into the bottom of the Berkeley Marina by attaching four eight-pound weights. Peterson says he was fishing at the time of the murder and his defenders claim the evidence simply doesn't add up for various reasons.
The pro-Peterson side claims there was zero forensic evidence, that Scott Peterson's actions during the day of the murder are "inexplicable" and "bizarre" for someone who allegedly just killed his wife, that Laci's body bore tell-tale marks of being outside for much longer than the prosecution's theory. Perhaps the most compelling aspect of the Peterson defense are the words of former San Francisco Medical Examiner Boyd Stephens. Stephens told Modesto Police they were "flat-out wrong" that 30-40 pounds worth of weights could sink a 150-lb body covered in a tarp.
The prosecution successfully argued for Scott Peterson's guilt based on his ambivalence over Laci's pregnancy, his ongoing affair with another woman, the fact that his boat purchase was a secret kept from Laci, internet search history about tides and depths and that Scott had "no emotion" once his wife disappeared before being found dead. Notably, lead detective Jon Buehler has argued that Scott constructed the anchors used to sink Laci's body and that his boat contained a "residue" consistent with rolling a body over the side.
Peterson is on death row.
[Images via Fox News screengrab, California Dept. of Corrections]
Follow Colin Kalmbacher on Twitter: @colinkalmbacher
Have a tip we should know? [email protected]