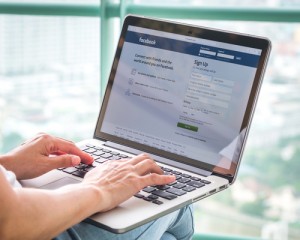 This article comes from the editorial staff of LawNewz.com, a new Abrams Media website covering law and crime launching next week.
A Georgia teacher resigned after posting mocking and derogatory comments about her disabled student on her Facebook account. The comments violated district policy, and the teacher was immediately called to human resources, a school spokesperson told WXIA in Atlanta.
Here is what a Georgia teacher wrote on her Facebook page about one of her students, who she even acknowledged suffers from a disability.
"Your life is tragic. Everything about you is tragic. You're Romeo and Juliet. I want to be sad for you, but at the end of the day, we're all better now that you're not around."

The Atlanta-area teacher was apparently upset that the student, who required extra time to complete an exam, forced her to stay after class.
This is probably the worst part of her whole Facebook rant:
On a positive note, it appears the school district took pretty quick action. Here is the statement they gave to local T.V. station:
"We are appalled at the social media posts and the disrespect shown to a student. Ms. Lynch met with our Human Resources Division yesterday (the first day back for teachers) where she was notified that this behavior did not meet the standard of professionalism expected of all Fulton County teachers. She decided to resign her position and is no longer employed by Fulton County Schools. FCS does not monitor the personal social media of our staff but employees are accountable for the use of good judgement."
Have a tip we should know? [email protected]
Rachel Stockman - President / On Air Host