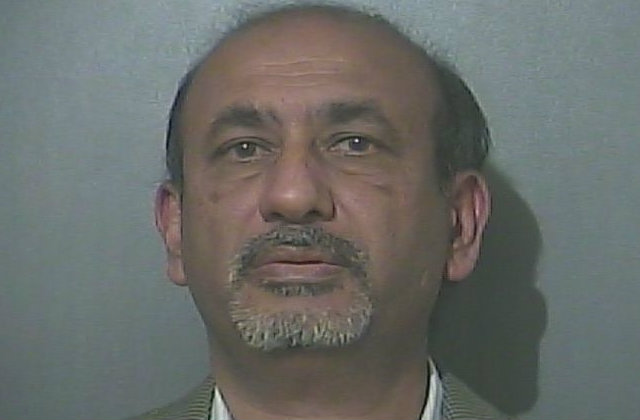 Aviation students at Indiana State University will need a new teacher. That's because Professor Azhar Hussain was arrested on Friday for making up an assault, and also anti-Muslims threats. Not only might he face prison time, but his employers have already distanced themselves from him.
In a statement obtained by LawNewz.com, the school said charges originate from a number of emails with anti-Muslim messages and threats. Back then it wasn't clear who sent these, only that the writer pointed out Hussain as a possible target. The first of these messages occurred on March 8, and things didn't end there. On the 24th, Hussain reported that an assailant attacked him in the College of Technology, throwing him to the floor.
However, officials with several agencies–including university Public Safety, and the Indiana State Police–claim the alleged victim was actually the perpetrator. According to them, they tracked down the computer from which the emails came, and discovered evidence pinning Hussain as the letter writer.
"Based upon the investigation, it is our belief that Hussain was trying to gain sympathy by becoming a victim of anti-Muslim threats which he had created himself," said the chief of ISU's police department, Joseph Newport. "It is extremely unfortunate that this situation caused undue concern on other members of the ISU community." He explained that the first email and the alleged assault sparked campus crime alerts.
Hussain has been suspended from teaching duties, and has already been told he won't work for the university beyond the 2017-18 academic year, said University Provost Mike Licari. Formal dismissal proceedings have already been announced.
We've reached out to Hussain for comment. Jail records show he remains locked up Vigo County Jail on one count of felony obstruction of justice, and one count of misdemeanor harassment. He is scheduled for a court hearing on Monday, and it remains unclear if he has an attorney.
[Mugshot via Vigo County]
Have a tip we should know? [email protected]