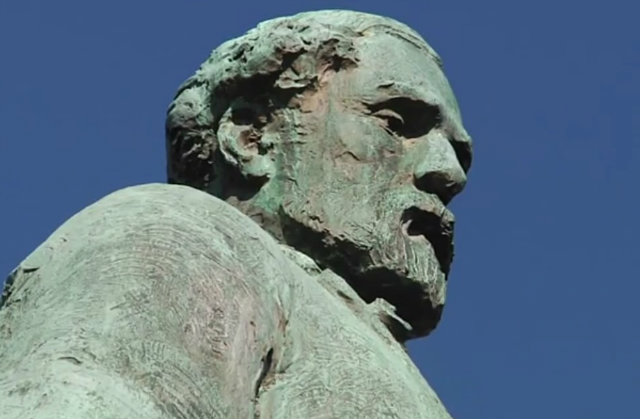 In Charlottesville, Virginia, a lawsuit seeks to stop the removal of two Confederate statues. If plaintiffs get their way, then General Robert E. Lee and Lt. General Thomas "Stonewall" Jackson will stay put respectively in Lee Park, and Jackson Park.
The lawsuit was filed Monday in Charlottesville Circuit Court. As indicted by the complaint obtained by NBC 29, removal violates a state law regarding memorials for war veterans.
Here's an excerpt from that statute, 15.2-1812 of the Virginia code:
If such are [memorials] erected, it shall be unlawful for the authorities of the locality, or any other person or persons, to disturb or interfere with any monuments or memorials so erected, or to prevent its citizens from taking proper measures and exercising proper means for the protection, preservation and care of same. For purposes of this section, "disturb or interfere with" includes removal of, damaging or defacing monuments or memorials, or, in the case of the War Between the States, the placement of Union markings or monuments on previously designated Confederate memorials or the placement of Confederate markings or monuments on previously designated Union memorials.
Plaintiffs include the Virginia division of the Sons of Confederate Veterans, The Monument Fund, and 11 individuals. That first organization's stated mission is to, as they say in their website, "carry on the memory of Confederate soldiers and sailors."
The Charlottesville City Council narrowly agreed 3-2 on February 6 to remove the Lee statue, and change his park's name. The lawsuit, which seeks a temporary injunction on all this, also claims this violates the terms that a wealthy donor made when granting the Lee Park land in 1918.
This is part of the wider controversy in the South. Advocates want to remove Confederate symbols– including statues linked to slave owners, and pro-slavery advocates—because of racist connotations. Both Lee and Jackson owned slaves.
In a similar event, the city of Frederick, Maryland is moving a statue of Supreme Court Justice Roger Brooke Taney, who held that the descendants of African slaves couldn't be U.S. citizens.
[Screengrab of the Lee Park statue via CBS 19]
Have a tip we should know? [email protected]