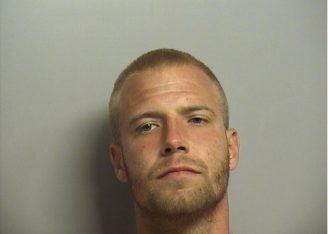 A Tulsa, OK man was arrested on Friday and formally charged after the Tulsa County Sheriff's Office says sometime on Christmas Day the 25-year-old convicted felon repeatedly beat a deputy in the head until he fell unconscious.
The Tulsa World newspaper reportedly obtained Tulsa County District Court documents that detail how prosecutors say Timothy Worthington essentially issued a Christmas Day beatdown on Deputy William Harrell.  The deputy was allegedly punched in the head until he fell unconscious and also suffered an injury to his shoulder, prosecutors reportedly told the court.
Worthington was charged with assault and battery upon a detention officer at the Friday court hearing. He is supposedly currently in the Tulsa Jail with a bond set at $163,000.  His next court appearance is set for Tuesday, January 3.
LawNewz.com reached out to the Tulsa County Sheriff's Deputies Office and the Tulsa jail to find more information about the condition of the deputy and the alleged perpetrator, but a woman at the main phone said the Sheriff's Office is closed until Tuesday for the New Year's Holiday.  Calls to the jail phone went unanswered.
[image via Tulsa Jail]
Have a tip we should know? [email protected]