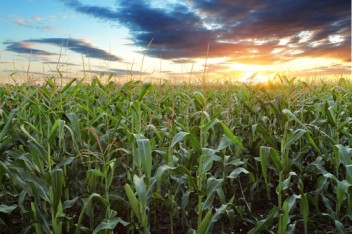 A Chinese man pleaded guilty in a federal court in Iowa on Wednesday for participating in a conspiracy to steal patented corn seeds with the intention of transporting them to China.
In a story reminiscent of a recent plot on the hit NBC series The Blacklist, Mo Hailong, 46, was arrested in 2013 after members of DuPont Pioneer's security staff tipped off authorities to suspicious behavior, including a number of Chinese men crawling in cornfields owned by DuPont and Monsanto.
An FBI investigation revealed Mo, and other individuals employed by a local subsidiary of the Beijing Dabeinong Techology Group, conspired to steal patented seeds from DuPont and Monsanto owned cornfields in Iowa in order to smuggle them to China, where scientists would attempt to replicate the corn's genetic properties.
Mo is the only person to be successfully prosecuted for the conspiracy. Charges against Mo's sister –who is married to the chief executive of Beijing Dabeinong Technoloy Group— were dropped and she was allowed to return to China. His other co-conspirators were all Chinese nationals and fled the country to avoid arrest.
As part of the plea agreement, prosecutors agreed to not seek more than five-years of the maximum possible 10-year sentence and Mo agreed to surrender two farms used in operation of the conspiracy to the U.S. government. Mo is Chinese citizen with permanent resident status, so he may be deported upon completion of his sentence.
The Justice Department called China's vast corporate espionage program against United States companies a national security emergency, according to a recent 60 Minutes report on CBS.
[h/t The New York Times]
Have a tip we should know? [email protected]