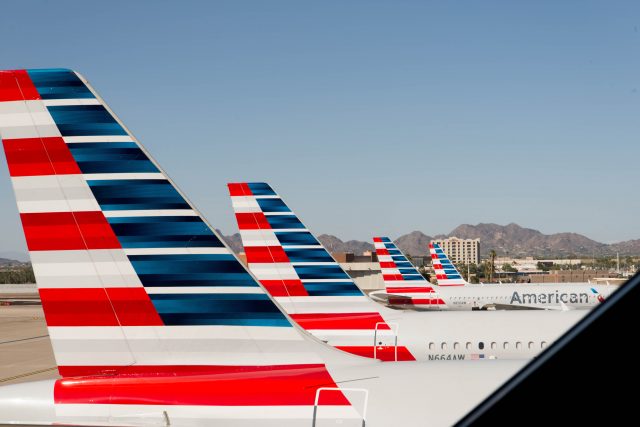 American Airlines let all of their pilots take vacation over Christmas, according to ABC7 reporter Sam Sweeney.
In a tweet, Sweeney noted:
BREAKING: American Airlines says computer glitch allowed all pilots to take vacation over Christmas week. Now union says thousands of flights are in jeopardy of cancellation. Americans says they're offering 1.5x pay for pilots to fill in and expect to resolve the issue.

— Sam Sweeney (@SweeneyABC) November 29, 2017
The unintentionally generous offers were apparently the result of a computer glitch in American Airlines' personnel scheduling system.
The Allied Pilots Association ("APA"), a union representing roughly 15,000 American Airlines pilots, said they were notified of the issue last Friday. An unidentified union spokesperson told CNBC, "It's a really bizarre situation."
Since most pilots are not scheduled to work during the week of Christmas, potentially thousands of flights are now in jeopardy of being cancelled. The dates in question are December 17-31.
APA spokesman Dennis Tajer told Reuters, "Basically there's a crisis at American for manning the cockpits…I'm watching a 'Grinch that stole Christmas' thing happening. And we don't want to see that happening for our passengers."
American Airlines spokesman Matt Miller addressed the issue this morning. He said, "We are working through this to make sure we take care of our pilots and get our customers where they need to go over the holiday."
American Airlines is reportedly offering pilots extra pay to convince them to work, but an issue has apparently arisen between the APA and American Airlines due to overtime restrictions.
[image via shutterstock.com]
Follow Colin Kalmbacher on Twitter: @colinkalmbacher
Have a tip we should know? [email protected]