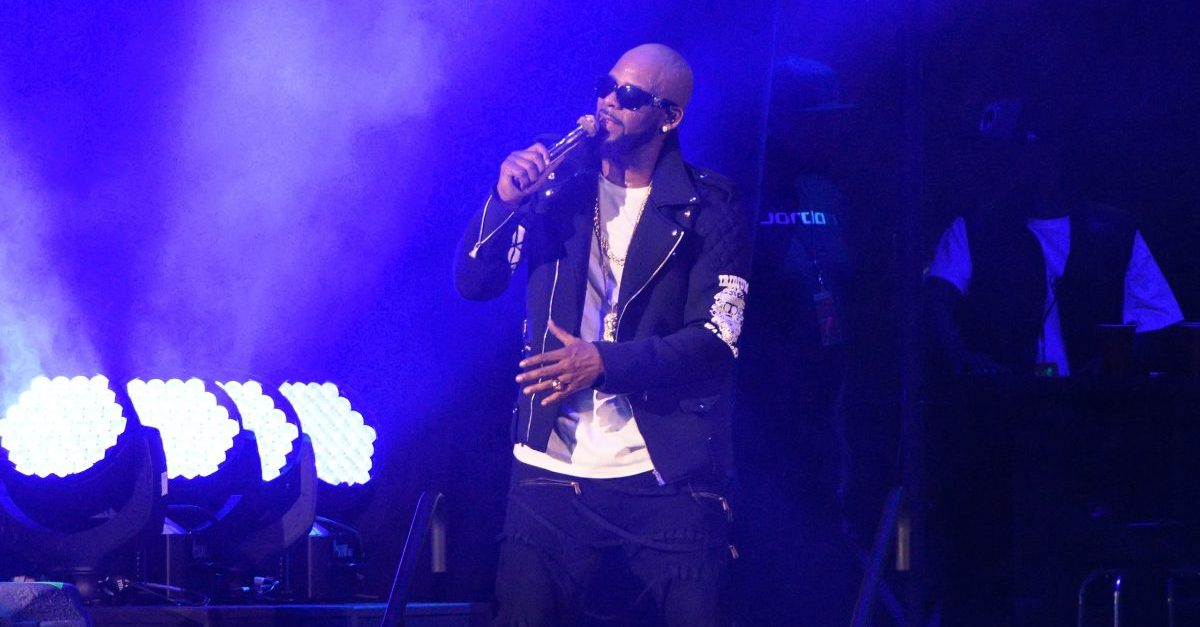 Following his arrest, R. Kelly had been stuck in jail, unable to post the $100,000 bail needed to be released until a female friend helped him out with the money. Now that woman has reportedly been the target of an apparent bomb threat hoax.
CBS Chicago reporter Brad Edwards tweeted Sunday evening that multiple people at a business connected to the woman called in the threat on Saturday.
ONLY HERE: Saturday, multiple people called in a bomb threat to a daycare near W. 79th & Kedzie. The business is connected to the woman who posted R. Kelly's $100k bond. PER CPD – "No offender in custody. Bomb and arson cleared the scene. Area Central investigating." @cbschicago pic.twitter.com/80AHAAGmv8

— Brad Edwards (@tvbrad) March 3, 2019
TMZ later provided additional details, saying it was a daycare center where the woman, Valencia Love, had worked in the past. Police confirmed to the gossip site that officers responded to the scene and evacuated that daycare center. Sources with law enforcement later said that no explosive devices were found there.
TMZ also published a statement from Love issued after she posted Kelly's bail in his case where he faces multiple counts of aggravated criminal sexual abuse. She claimed that she didn't use her own money, but wouldn't say whose it was. She also said that Kelly is "not a monster" and has "only been a gentleman to me." At the same time, she didn't say she necessarily believes either side here, but wants Kelly to "have his chance in court."
[Image via Daniel Boczarski/Getty Images]
Have a tip we should know? [email protected]