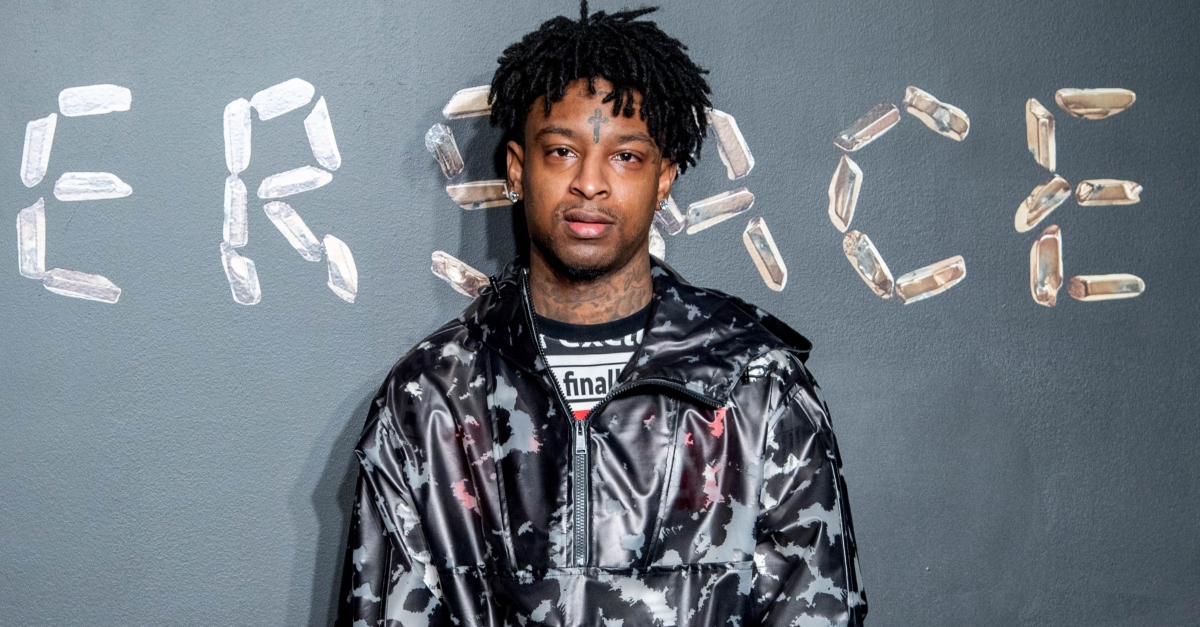 In today's dose of WTF news: Rapper 21 Savage (legal name Shayaa Bin Abraham-Joseph) was detained by ICE. The agency claims that he came to the United States from the United Kingdom and overstayed his visa.
BREAKING- @ICEgov spokesman tells me @21savage was taken into custody by ICE. "His whole public persona is false. He actually came to the U.S. from the U.K. as a teen and overstayed his visa." MORE COMING

— Nick Valencia (@CNNValencia) February 3, 2019
Authorities say he is being held for deportation because he overstayed the expired visa, and was reportedly convicted in a 2014 drug case in Fulton County, Georgia. He came to the states in 2005, ICE said.
"We are working diligently to get Mr. Abraham-Joseph out of detention while we work with authorities to clear up any misunderstanding," his attorney Dina LaPolt told TMZ. "Mr. Abraham-Joseph is a role model to the young people in the country — especially in Atlanta, Georgia and is actively working in the community leading programs to help underprivileged youths in financial literacy."
This is pretty big plot twist, you guys. Social media is having a bit of a moment over it. Here's a sampler of responses.
Free 21 Savage. Fuck outta here.

— Craig Bro Dude (@CraigSJ) February 3, 2019
This 21 savage situation is so wild for so many reason especially the timing tho

— Desus Nice (@desusnice) February 3, 2019
I really hope he's ok with this being said. Because wow. ICE.

— Quinta. (@quintabrunson) February 3, 2019
Other responses include references to crumpets, the red coats, and muskets. Look, that doesn't even scratch the surface. Twitter is having a meltdown.
[Image via Roy Rochlin/Getty Images]
Have a tip we should know? [email protected]