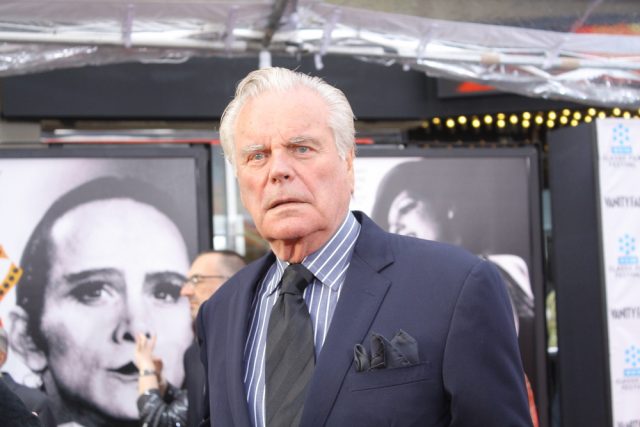 Almost 40 years after Natalie Wood mysteriously drowned, the Los Angeles County Sheriff's Department has named Wood's then-husband, Robert Wagner, as a person of interest.
Los Angeles County Sheriff's Department Lieutenant John Corina said, of Wagner:

As we've investigated the case over the last six years, I think he's more of a person of interest now. I mean, we know now that he was the last person to be with Natalie before she disappeared.
In November 1981, Wood was discovered drowned and floating lifelessly off the coast of Catalina Island in California. She was wearing a red jacket and a flannel nightgown.
The night before, Wood had vanished from her family yacht, the Splendour. Also joining Wood on the yacht that night were Captain Dennis Davern, the aforementioned Wagner, and Christopher Walken, a friend of Wood's.
Two weeks after her body was discovered, Wood's death was ruled an accidental drowning.
Then, 30 years later, in 2011, the Los Angeles County Sheriff's Department reopened the investigation. In 2012, the Los Angeles Coroner's Office changed Wood's death certificate–the manner of death section was revised to read, "drowning and other undetermined factors."
CBS' 48 Hours recently spoke with the new investigators about additional witnesses who have come forward, new evidence in their possession, and the new theories being cobbled together to explain what happened on the night of Wood's death.
According to those new investigators, Wagner has refused to cooperate since the case was reopened.
"I haven't seen him tell the details that match all the other witnesses in this case," Corina said. "I think he's constantly changed his story a little bit. And his version of events just don't add up."
Walken, for his part, has spoken with investigators.
Though the Wood case has long been rumored to have involved more than meets the eye, investigators aren't quite sold on a murder theory just yet.
Los Angeles County Sheriff's Department Detective Ralph Hernandez stepped up the speculation, though, noting the autopsy report indicated Wood had fresh bruises all over her body. Hernandez said, "She looked like a victim of an assault."
When asked point blank by 48 Hours' Erin Moriarty if Wood was murdered, Corina hedged. He said, "I think it's suspicious enough to make us think that something happened."
Moriarty then honed in on the Wagner angle, asking, "Do you believe Robert Wagner knows a lot more about what happened to his wife than he's ever said?"
To which Corina replied, "Well, I think he does because he's the last one to see her."
[image via RoidRanger/shutterstock]
Follow Colin Kalmbacher on Twitter: @colinkalmbacher
Have a tip we should know? [email protected]