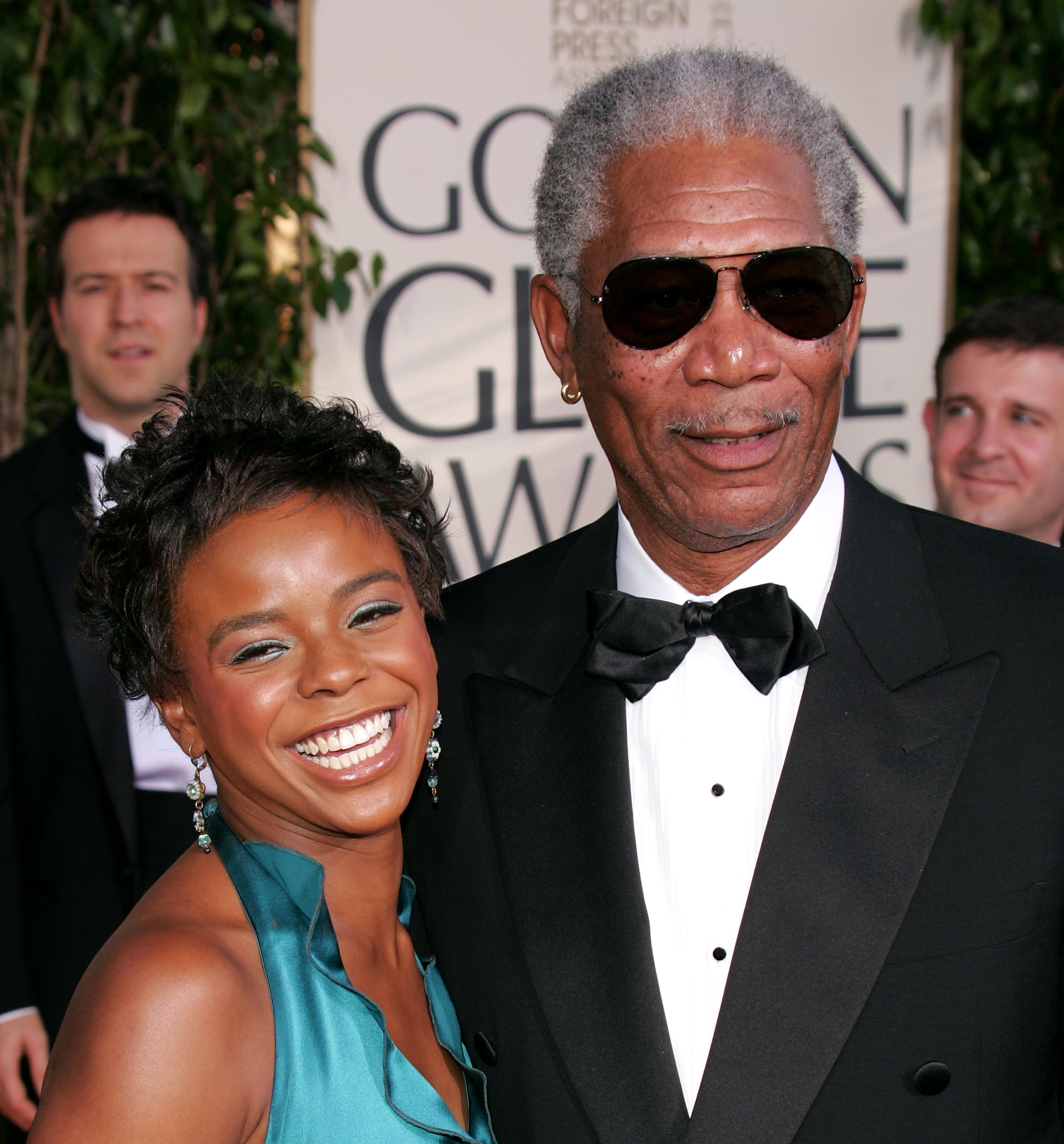 Beloved voiceover actor Morgan Freeman is the latest high-profile man in power to be accused by multiple women of sexual misconduct and harassment. Earlier this year, however, Freeman was accused of having engaged in a sexual relationship with his non-biological granddaughter.
That woman, E'Dena Hines, was stabbed to death at the age of 33 in 2015 by her drug-crazed boyfriend, Lamar Davenport, who was high on PCP, according to authorities in Manhattan.
On April 20 of this year, Davenport's attorneys made the following statement in court:
E'Dena Hines disclosed to Lamar Davenport and others that her grandfather engaged in a sexually inappropriate relationship with her.
No further details were relayed, but contemporaneous testimony of Davenport's therapist hinted that the alleged relationship between Hines and Freeman was a frequent source of acrimony between the tragedy-stricken couple.
Davenport's allegation was made in open court when defense attorney Annie Costanzo read out loud the terms of a stipulation agreement agreed to by the prosecution. To reiterate: this alleged "sexually inappropriate relationship" between Freeman and his step-granddaughter was signed off on by both Davenport's defense team and by prosecutors with the Manhattan District Attorney's Office.
In text messages made public at trial, Hines wrote to Davenport, in apparent reference to Freeman:
I dont [sic] ask him for advice. He was calling to ask me…I blocked him for myself not for you because men who equal grandpa feelings don't need to be in my life at all.
Over one month later, it's still unclear why the defense and prosecution felt such a controversial disclosure was necessary or relevant to any aspect of the case. Davenport was found guilty of murdering Hines on May 7 after an unsuccessful bid for an insanity defense and manslaughter conviction. Again, during this phase of the trial, the allegations that Hines was Freeman's sometimes-lover appeared to have no bearing whatsoever on the proceedings.
Freeman has repeatedly and vociferously denied the affair. In a 2012 statement released to TMZ, the man whose voice narrates the "March of the Penguins" said:
The recent reports of any pending marriage or romantic relationship of me to anyone are defamatory fabrications from the tabloid media designed to sell papers. What is even more alarming is that these fabrications are now being picked up by the legitimate press as well.
And, while she was still alive, Hines denied the rumors as well. In a separate statement, she wrote, "These stories about me and my grandfather are not only untrue, they are also hurtful to me and my family."
Freeman, who is 80-years-old, adopted Hines' biological mother, Deena Adair, during his marriage to Jeanette Adair-Bradshaw. After divorcing Adair-Bradshaw, Freeman helped to raise Hines with his second wife, Myrna Colley-Lee.
In the wake of at least eight sexual misconduct allegations against Freeman by various women who have worked with him, this alleged affair is finding itself back in the spotlight.
[image via Kevin Winter/Getty Images]
Follow Colin Kalmbacher on Twitter: @colinkalmbacher
Have a tip we should know? [email protected]