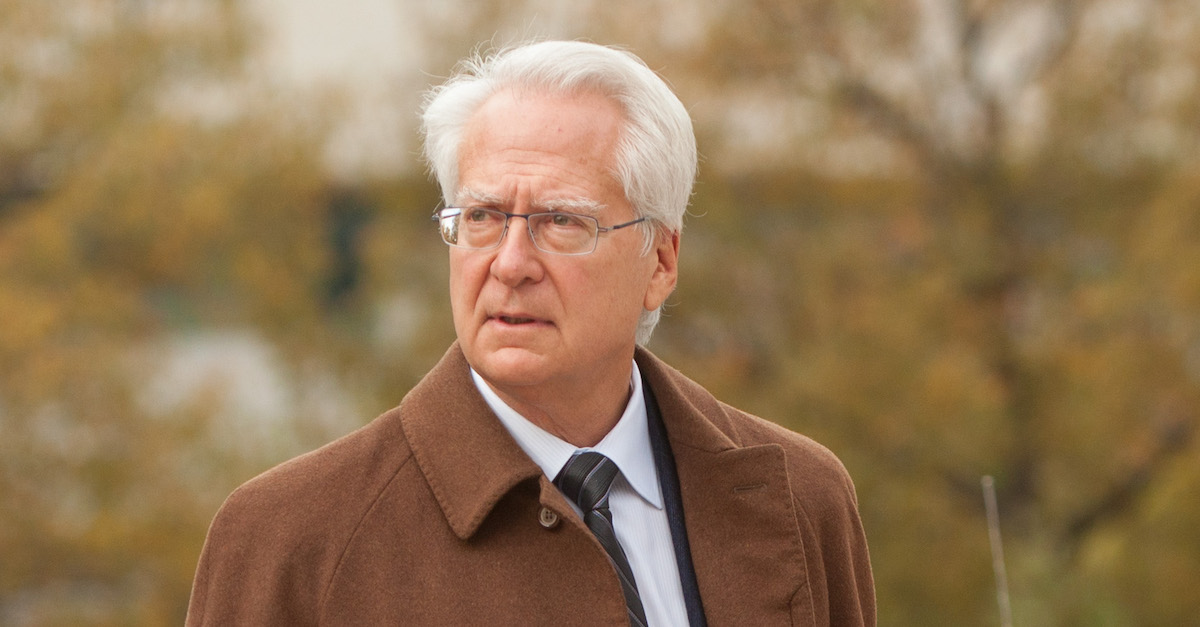 Right-wing author Jerome Corsi hired Larry Klayman at the end of November in an effort to fight back against special counsel Robert Mueller, and thus far that defense has gone as expected. Klayman rejected on Friday what he called the Senate Select Committee on Intelligence's "offer" for him to produce myriad documents related to their "bipartisan inquiry into Russian interference in the 2016 U.S. elections."
Klayman received a letter from Committee Chairman Sen. Richard Burr (R-N.C.) and Vice Chairman Sen. Mark Warner (D-Va.) on Dec. 14 and was given two weeks to produce documents responsive to the request. Klayman said that "we respectfully decline [the] offer for our client to produce voluminous, overly broad, irrelevant documents — which you can obtain from Special Counsel Robert Mueller in any event." He also declined to "appear for an interview with your so called 'bi-partisan Committee staff.'"
Klayman, who once sued his own mother and has called Robert Mueller a "legal terrorist […] on a jihad right now," rejected the notion that this was a bipartisan request. He used the words "witch hunt" to describe what is happening.
"You and this 'bi-partisan' staff are highly politicized and thus ill equipped to conduct a fair and neutral investigation and are merely a part of the on-going Republican and Democrat elite establishment 'witch hunt' to destroy the presidency of Donald J. Trump, by making persons such as our client 'whipping boys'  in this unethical if not illegal pursuit to coerce false testimony," he said.
Klayman dismissed the letter from a congressional committee as harassment.
"Dr. Corsi will not be part of this and thus we respectfully request that you do not continue to harass and effectively threaten him and his family, as has been the case with the Special Counsel and his unethical pro-Clinton, pro-Democrat and anti-Trump conflicted prosecutors," he continued.
Finally, Klayman wished the senators a Happy New Year "free from the politics of personal destruction designed to serve the interests of the elite establishments of both political parties bent on taking down the 45th President of the United States so they can run their own candidates for the White House in 2020."
The prevailing reaction to Klayman's response among legal observers was a simple one: "Wrong answer."
Keep an eye out for a subpoena.
Previously, Corsi and Klayman have filed ethics complaints against prosecutors with the Special Counsel's Office and filed a lawsuit against Mueller and various government agencies for a variety of alleged misconduct in the Russia investigation — all of this, after Corsi's apparent negotiation of a possible plea deal with Mueller's office fell apart.
They continue to claim that Mueller has been trying to "coerce" Corsi into lying about his involvement with longtime Trump advisor Roger Stone and WikiLeaks. Corsi has claimed that he independently figured out in 2016 that WikiLeaks would publish internal DNC emails damaging to the Hillary Clinton campaign — emails that were allegedly hacked by Russian military intelligence operatives.
On Wednesday, the Special Counsel's Office filed a motion to stay Corsi's case until the government shutdown ends and funding is in order. The next day, however, Judge Richard J. Leon denied that request, saying that the next court date in the case will take place at 3:00 p.m. on January 3, 2019, which is the date he set earlier this month.
Leon's insistence that the case go ahead as planned could also shed light on how he'll rule on another recent motion. Klayman moved for the case to be transferred to another judge, specifically the one who is hearing three of his other cases. Those cases, all of which include Klayman himself as a plaintiff, are based on allegations that the federal government was conducting illegal surveillance of him. Corsi's lawsuit, in addition to the allegations of pressuring him to lie, also accuses various government agencies of "ongoing illegal, unconstitutional surveillance" of Corsi.
Ronn Blitzer contributed to this report.
[Image via Allison Shelley/Getty Images]
Have a tip we should know? [email protected]