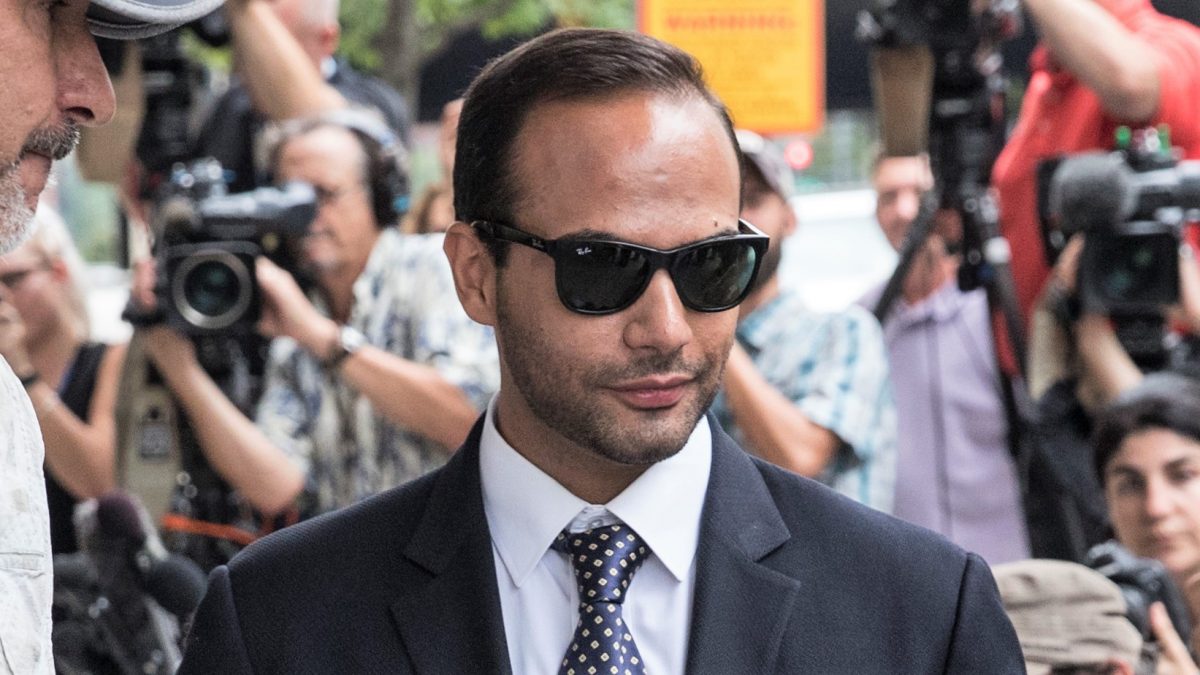 A man recently profiled in the Washington Post as an "unwitting source" for the infamous and unverified dossier compiled by former MI6 intelligence officer Christopher Steele ("The Steele Dossier") apparently called former Trump campaign adviser George Papadopoulos a "paranoidal lunatic' before deleting the tweet on Friday.
Sergei Millian's most recent Twitter activity would appear to be a retweet of a post from April 9, 2018–featuring a photo of President Donald Trump with an umbrella and the words "THE LIE of the GOLDEN SHOWER AND WHY the STEELEY SPY MUST MAKE IT THAT WAY"–but not according to independent journalist Marcy Wheeler (a.k.a @emptywheel).
Millian, a Belarusian-born American citizen, has denied being a dossier source, but may still boast of having followers like MSNBC's Rachel Maddow and journalist Soledad O'Brien. He tweeted the following about Papadopoulos before deleting it:
"Georgie turned out to be a paranoidal lunatic. Yes, I'm an idiot, Georgie, for helping you secure a desirable job in NYC energy sector and giving you a donation once you got into troubles for your shady dealings with the wrong people in London," he said. "Good to know who is who."
Wheeler explained that the context here is that Millian "reached out to Papadopoulos on July 22, 2016" and is "suspected of being [a] source on the dossier, and sort of pursued the Trump Tower deal with Papadopoulos through inauguration."
"This is him reacting to Pap's book," she added.
What is Papadapolous' book, you ask? Deep State Target: How I Got Caught in the Crosshairs of the Plot to Bring Down President Trump.
Papadopoulos, you may remember, pleaded guilty to lying the FBI and served time behind bars for it. Now on a book tour, Papadopoulos insists that he did not intentionally make false statements, but he took a deal because prosecutors threatened him with a tougher charge.
"I was faced with a choice: accept the charges that I lied or face FARA charges," he claimed. "I made a deal. A deal forced on me."
The lie Papadopoulos admitted to was about the timing of communications he made with Joseph Mifsud, a professor who told him that Russia had "thousands of emails" with "dirt" on Hillary Clinton. With his plea, Papadopoulos acknowledged that this conversation took place in April 2016. In the past, he told the FBI that it happened before he joined the Trump campaign, which turned out not to be true.
Papadopoulos also claimed that he was "entrapped" by "four intelligence organizations looking for an excuse to sabotage Trump."
He continues to maintain that he was illicitly spied upon and cornered into a guilty plea.
Ronn Blitzer contributed to this report.
[Image via Alex Wroblewski/Getty Images]
Have a tip we should know? [email protected]