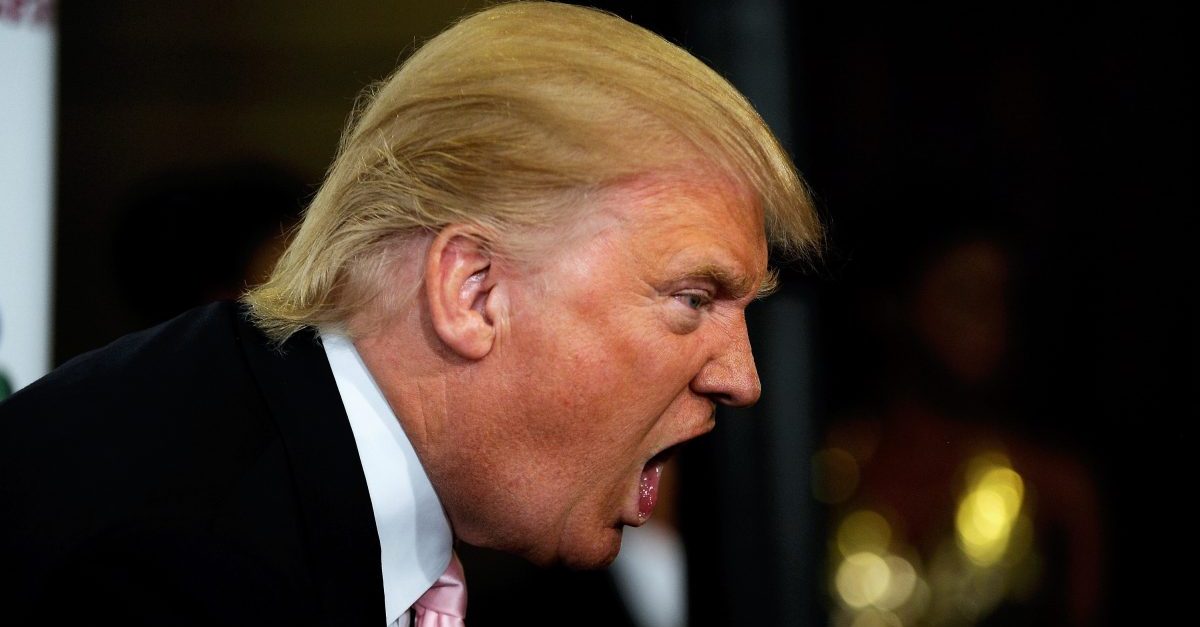 It's the President Donald Trump tweet that keeps on giving.
Many of us have been there before, down a rabbit hole somewhere on the internet where the misuse or misplacement of commas has had some amusing consequences for the meaning of a written sentence. President Trump called porn star Stormy Daniels "horseface" on Tuesday. People took issue with the tweet itself for obvious reasons. They also criticized the Trump claim that he would be able to "go after" Daniels and her attorney Michael Avenatti in Texas now that the defamation claim against him has been dismissed.
Maybe you blinked and might have missed it, but Trump also was the victim of a subtle self-own. Do you see it?
"She knows nothing about me, a total con!" he said.
This reads like Trump is calling himself "a total con." Ah, the perils of the written word.
People, some styling themselves as "grammar pedants," are starting to notice the president's comma placement and are laughing about it at his expense.
University Georgetown Law Prof. Marty Lederman, for one, said, "Yes, everyone's rightly focused on the fact that our President takes glee in ugly insults of women (and that the GOP responds by doing squat about the nation's descent into depravity), but can't we take some comfort in what is perhaps the best comma placement *ever* at the end?"
"I'm not sure @realDonaldTrump has quite grasped how commas work," said another.
"I admit that I'm a grammar pedant, but I think this misuse of a comma is noteworthy and hilarious. @realDonaldTrump calls HIMSELF a 'total con,'" said a third.
[Image via David Becker/Getty Images]
Have a tip we should know? [email protected]