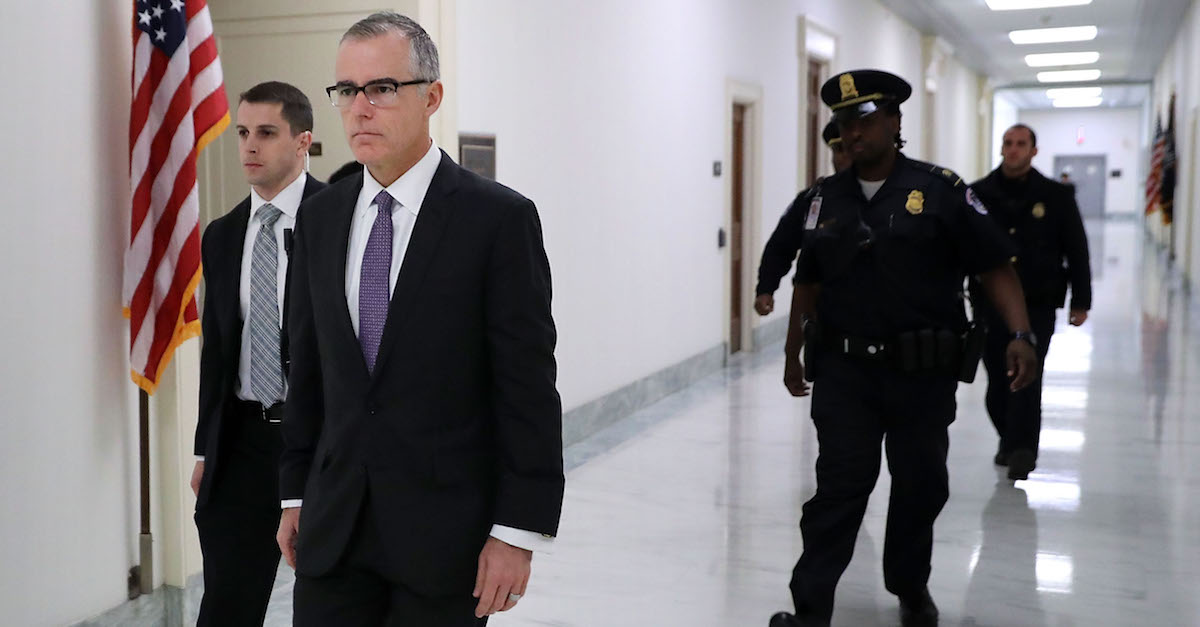 Michael Bromwich, attorney for fired FBI Deputy Director Andrew McCabe, thanked President Donald Trump on Twitter for giving him ammunition for a defamation lawsuit he is considering filing against Trump and "his colleagues."
Trump was reacting to the news that the Office of the Inspector General released a report saying McCabe "lacked candor," i.e., "knowingly provid[ed] false information in a verbal or written statement." Law&Crime's Aaron Keller wrote that this is another way of saying McCabe lied.
Trump certainly viewed it that way.
"DOJ just issued the McCabe report – which is a total disaster. He LIED! LIED! LIED! McCabe was totally controlled by Comey – McCabe is Comey!! No collusion, all made up by this den of thieves and lowlifes!" Trump tweeted Friday afternoon.
Bromwich said earlier in the day that McCabe's firing just over a day before his retirement was "unprecedented, unseemly, and cruel," among other things.
Bromwich's also responded to Trump's Friday tweet, thanking him for it.
"Thank you for providing even more material for the defamation suit we are actively considering filing against you and your colleagues. Stay tuned," Bromwich said.
They certainly have to cash to finance it. $568,496 was raised on GoFundMe for McCabe's legal bills.
This is the second time in the last eight days that a lawyer has publicly thanked Trump for helping a case with his statements.
Stormy Daniels' attorney Michael Avenatti also thanked Trump on his social medium of choice, Twitter.
[Image via Chip Somodevilla/Getty Images]
Have a tip we should know? [email protected]