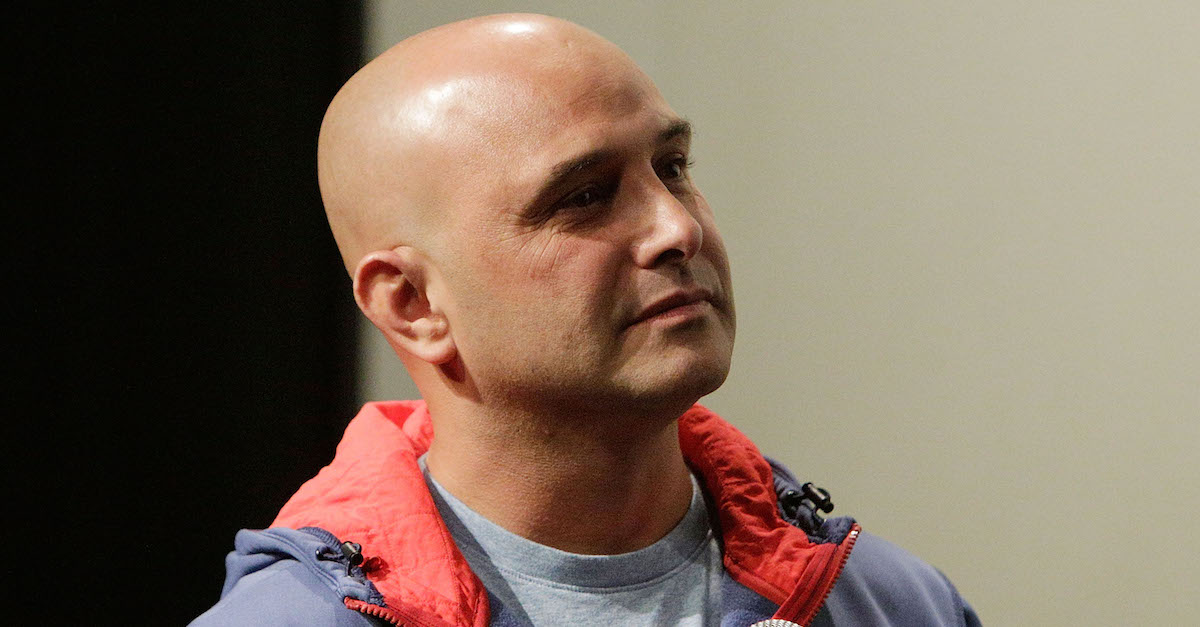 Disgraced sports talk radio host Craig Carton appeared before a judge in New York on Friday to learn his fate for orchestrating a ticket reselling scam that defrauded investors of millions, evidently so Carton could pay off his gambling debts. The way the judge began the proceedings can be interpreted only as a judicial troll.
Federal Judge Colleen McMahon began by mimicking a generic sports talk radio caller.
"Good Afternoon Mr. Carton, Colleen from New York. First time, long time," she said, referencing the way people commonly say they're first time callers or long-time listeners of a program.
"I have never forgotten the look of shock that crossed your face when I revealed that I was a listener; you clearly weren't expecting it. But I am a long-time listener, generally 8:30 to 9:15 while I'm driving in. In fact, I was listening the morning you called in sick to work," she said, referring to the day Carton was arrested and didn't show up for work at WFAN. "I listened as it all unfolded in real time."
Carton, who peaked as a co-host on WFAN's Boomer and Carton alongside former NFL quarterback Boomer Esiason, was convicted in November 2018 for defrauding investors. All told, Carton raked in $7 million from individuals who thought they were getting access to VIP tickets. Instead, Carton used millions of these investments to pay off gambling debts and personal expenses, CBS New York reported.
Although Carton could have been imprisoned for a maximum of 45 years, Judge McMahon sentenced him to 3.5 years in prison. Federal agents arrested Carton at his home in September 2017.
He was accused of acting with another person, 42-year-old Michael Wright, to commit with wire fraud and securities fraud. Wright got two years for his role in the scheme.
Carton admitted over the course of the legal proceedings that he has a gambling addiction.
"Your honor, my name is Craig C. and I'm a compulsive gambler […] I'm truly powerless over this disease," he said. "I never intended to take money from people and not pay them back."
"I had grandiose plans about how we would all make money together," he added.
The judge made sure to note that "A gambling addiction is not an excuse for stealing from people or defrauding people."
"You broke the compact, so you have to take a timeout from society," she said, according to the New York Post.
The judge, however, also had some criticism for Carton's former employer.
"Maybe someday I'll turn on WFAN and there you will be," McMahon said, before saying she was "troubled" by the pro-gambling ads on the radio station. Carton must surrender on July 15 and still owes more that $1 million in restitution.
The judge had much, much more to say.
[Image via Lars Niki/Getty Images for BMG]
Have a tip we should know? [email protected]