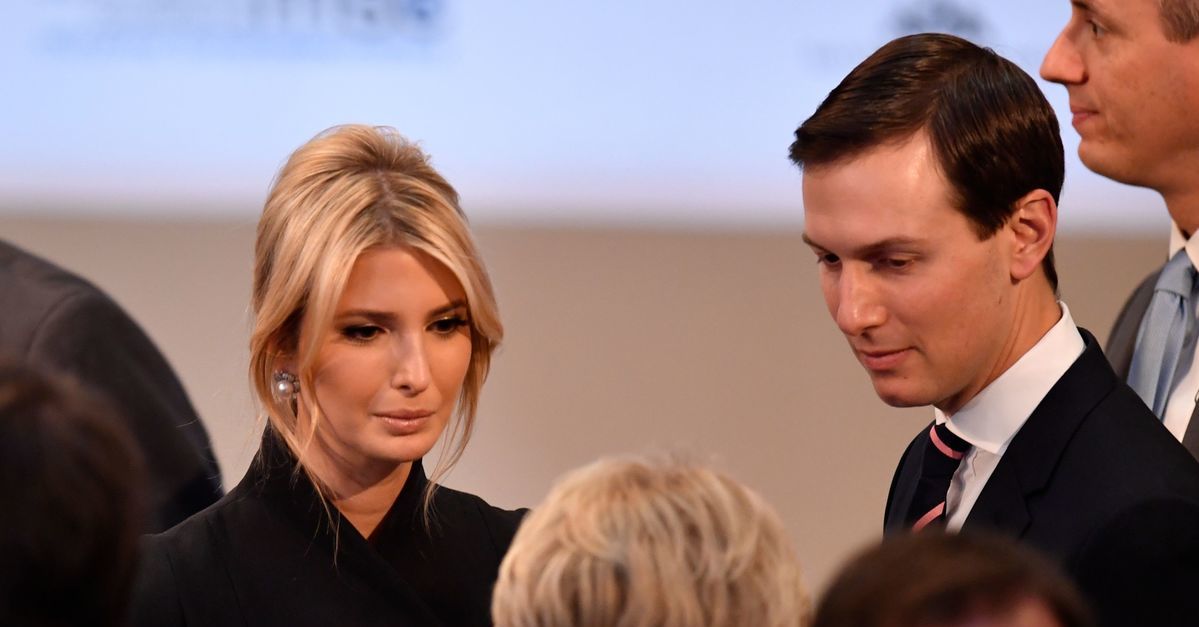 Trump administration officials, including Jared Kushner and Ivanka Trump, used personal email accounts and a private messaging application in violation of federal records collection laws, per an investigation by the House Committee on Oversight and Reform.
According to the Wall Street Journal, House Democrats have obtained evidence that the presidential son-in-law and daughter used their personal emails and the encrypted messaging service WhatsApp for official government business.
Those claims were confirmed by an attorney for the controversial power couple late last year, according to Oversight Committee Chair Representative Elijah Cummings (D-Md.) and relayed to White House counsel Pat Cipollone in a letter sent Thursday.
Additionally, House investigators said they have evidence which also shows that former deputy national security adviser K.T. McFarland and former chief strategist Steve Bannon used non-governmental accounts to conduct government business.
Kushner attorney Abbe Lowell reportedly defended the alleged records violation last year during a closed-door meeting with Cummings and former GOP congressman and Oversight Committee chair Trey Gowdy.
According to Politico, Lowell told the bipartisan pair that Kushner takes screenshots of his WhatsApp messages and then forwards them to his White House email in order to comply with federal records preservation laws.
Kushner's use of the messaging service was first reported by investigate journal The Intercept exactly one year ago.
That report by Alex Emmons, Ryan Grim and Clayton Swisher notes:
Kushner has grown so close to the Saudi and Emirati crown princes that he has communicated with them directly using WhatsApp, a reasonably secure messaging app owned by Facebook and popular in the Middle East, according to a senior Western official and a source close to the Saudi royal family.
When questioned about Kushner's use of the app, Lowell spokesperson Peter Mirijanian said: "Without commenting on who he talks with and how he does his work, Mr. Kushner is in conformity with the Presidential Records Act and other rules."
Just before that inital report ran, however, Kushner's attorneys apparently counseled their client not to use WhatsApp for official business. But Kushner seemingly didn't follow their advice.
Cummings and Gowdy learned that Kushner "continues to use" WhatsApp for official business at the above-mentioned meeting late December last year. When asked whether Kushner had ever used the messaging service to transmit classified information, Lowell told investigators that such knowledge was "above my pay grade." Instead, Lowell directed investigators "to inquire with the National Security Council and the White House," according to Cummings' letter.
The letter also claims–in a separate section–that Lowell confirmed Ivanka Trump "continues to receive emails relating to official business on her personal email account and that she does not forward emails received" on that account "unless she responds to the email."
The Oversight Committee has set an April 4 deadline for providing "all documents and information" related to the ongoing investigation into alleged violations of the Presidential Records Act controversy–including a list of all "non-career official[s] at the White House who [have] used a personal email account to conduct official business" as well as specific information about Ivanka Trump's use of her personal email account.
Cummings also accuses the White House of engaging in a coordinated and two-year-long campaign of obstruction.
"The White House's failure to provide documents and information is obstructing the [Oversight] Committee's investigation into allegations of violations of federal records laws by White House officials," the letter alleges.
[image via THOMAS KIENZLE/AFP/Getty Images]
Have a tip we should know? [email protected]