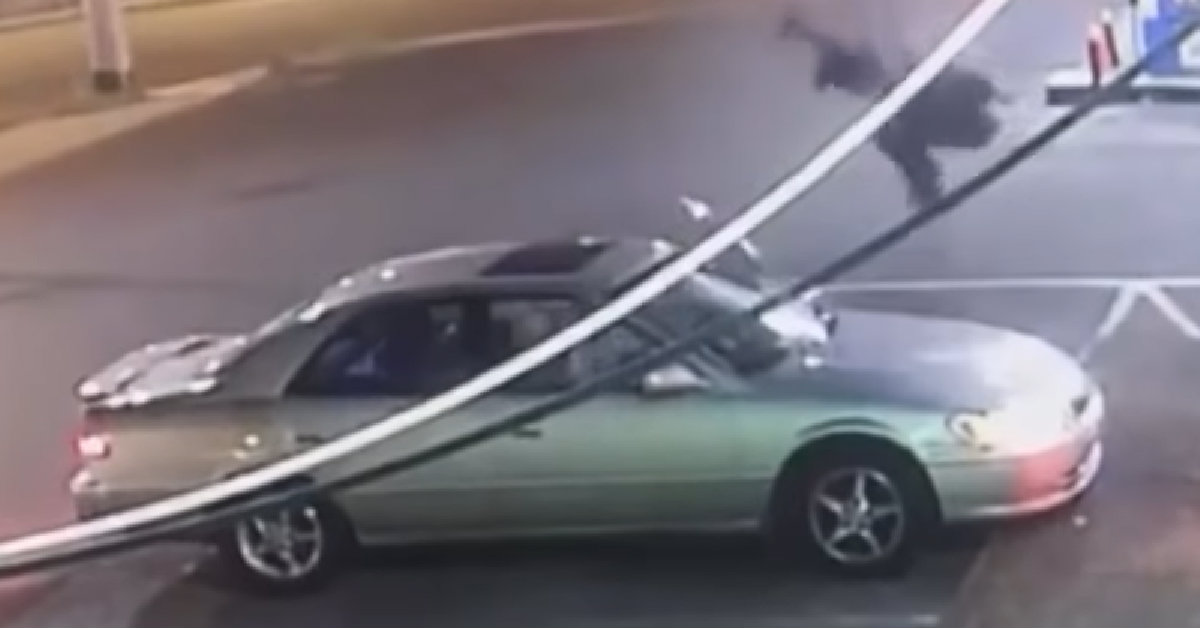 There are a plenty of healthy ways to deal with rejection. One of those ways isn't attacking a female driver or her car. A Nashville woman said a man went absolutely berserk after she turned down his advances.
Bailey Cantrell told NewsChannel5 in a Wednesday report that she was at a gas station just several miles from her home. Her friend had gone inside, and a man approached her in the parking lot, she said. He asked for her phone number, "calling me all these names," but she turned him down twice, she said.
But according to Cantrell, the man kept insisting, so she told him, "I'm gay. I'm just not interested."
"That's when it kind of triggered him," Cantrell said. "And that's when he started getting very aggressive."
Aggressive might be an understatement. As seen on surveillance footage, he hops onto the hood of the car, stomps the hood, then kicks the windshield, shattering it.
Cantrell's car pulls in reverse, but stops. She said it was because she had glass in her eye from the windshield, and needed to get out of her car. But as seen on the footage, the man takes advantage of this to kick the passenger-side rear window twice, and grab her.
"The only thing I was thinking while that was going on was that he might have a weapon, he might have a knife, he might have a gun. I don't know," she said. Cantrell flailed to get out of his grip, she said.
She voiced concern because the man wasn't caught.
"Since he did this and got away with it, he doesn't have any repercussions," she said. "He is going to think that 'If this girl rejected me I can just do this to her, and it's going to be totally fine. I didn't get caught last time.'"
Police said the investigation remained ongoing.
[Screengrab via NewsChannel5]
Have a tip we should know? [email protected]