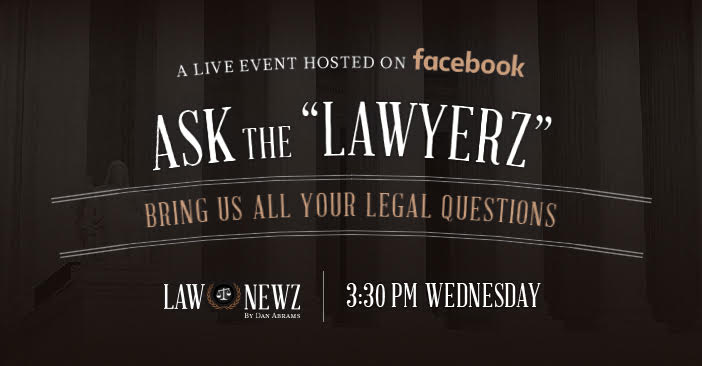 LawNewz.com's weekly segment on Facebook Live features the nation's top legal experts tackling your legal questions. This week, we will be focusing on what to do if you are sexually harassed especially at work.  Who should you report it to? What happens if your supervisor does nothing? When should you take legal action? In light of the recent controversy surrounding disgraced former FOX News CEO Roger Ailes, we have been getting a lot of concerns about this topic.  We will be taking your questions today at 3:30!
There are two ways to join the conversation: either head to our Facebook page and ask your questions live or send us an email at [email protected] and then come back for the live event. We understand that some issues can be sensitive so please indicate if you would like to remain anonymous.
So if you have questions about how to deal with sexual harassment, send them our way! LawNewz editor and attorney Elura Nanos will be joining the conversation along with attorney Rosemarie Arnold. Arnold specializes in sexual harassment cases, and has represented many women who have taken on their employers.
I will be hosting. Hope you can join us!
Have a tip we should know? [email protected]
Rachel Stockman - President / On Air Host