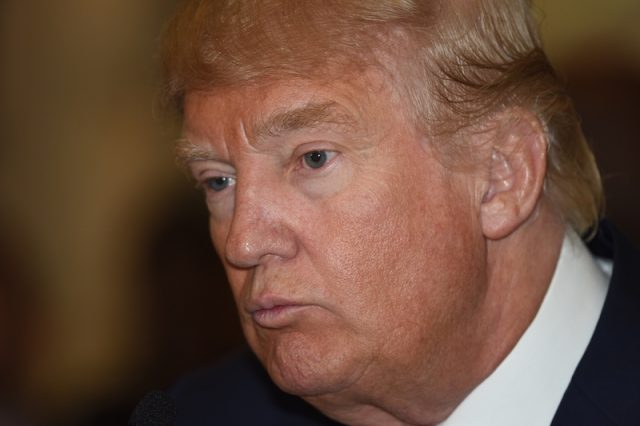 Update (10:32 am 1/23/2017.): After blowback from the media, including The Washington Post, LawNewz, The New York Times, Kellyanne Conway seems to be walking back her statements that Trump's taxes won't be released at all. She is now saying he will but after the audit. Below is my original column, and I've included her morning tweet at the bottom of the article.  
I am kind of ashamed to admit that I gave Donald Trump the benefit of the doubt about his taxes and the entire IRS audit thing. Back in February during the primaries,  I even interviewed some very smart tax attorneys who said that, yes, they would advise their clients not to risk releasing taxes to the public while undergoing an examination by the Internal Revenue Service.   "Releasing the returns during an audit could cause anyone who has a grievance with you to misuse the released information, and try to intervene in the audit process, for their own personal, financial or political gain," one expert told me back then. Trump even shared the LawNewz legal analysis supporting his position on his Facebook page.  While certainly unprecedented, we had never had a candidate with such expansive business dealings so the excuse, at least, seemed to make sense. After all, Trump promised during the election on multiple occasions, "I will absolutely give my return, but I'm being audited now for two or three years, so I can't do it until the audit is finished, obviously."
Sadly, the only thing that is obvious now is that the IRS audit excuse was just a bunch of B.S. Now, I don't know if the claim that he is under audit is a lie (I am once again giving him the benefit of the doubt that it's very plausible that he is, though he weirdly won't release his audit letter.) However, what is an apparent lie is that Trump will "absolutely" release his returns once the audit is over.
Here's the proof that he has absolutely no plans of following through on that promise. On Sunday's edition of This Week, when George Stephanopoulos pressed Trump advisor Kellyanne Conway on this very issue she replied, "The White House response is that he's not going to release his tax returns. We litigated this all through the election. People didn't care, they voted for him."  So there you have it. That is the official White House response.  As you can see, Conway has dropped the caveat about "the audit" and now says that people "don't care" and that the tax returns won't be released. Period.
But people do care and there is good reason why every other President has released their returns.  According to an ABC News/Washington Post poll released last week, a whopping seventy-four percent believe Trump should release his tax returns.  On the White House website, there is already a petition that has garnered more than 200,000 signatures since Friday
"The unprecedented economic conflicts of this administration need to be visible to the American people, including any pertinent documentation which can reveal the foreign influences and financial interests which may put Donald Trump in conflict with the emoluments clause of the Constitution," the petition reads. The White House promises a response within 30 days once a petition reaches 100,000 signatures. I guess these folks shouldn't be expecting much of anything. Even the usually pro-Trump Wikileaks is taking notice, and has issued a call for someone to leak Trump's taxes. "Trump's breach of promise over the release of his tax returns is even more gratuitous than Clinton concealing her Goldman Sachs transcripts," Wikileaks tweeted.
Trump Counselor Kellyanne Conway stated today that Trump will not release his tax returns. Send them to: https://t.co/cLRcuIiQXz so we can.

— WikiLeaks (@wikileaks) January 22, 2017
Trump's breach of promise over the release of his tax returns is even more gratuitous than Clinton concealing her Goldman Sachs transcripts.

— WikiLeaks (@wikileaks) January 22, 2017
As for Conway's contention that this was litigated during the election, that is true. However, the litigation or the "plea deal" that Trump struck with the American people was that he would release the taxes when the audit was over. He should hold to his word. This weekend, the media and Sean Spicer have gone head to head over the size of crowds at the inauguration. It seems to me,  we are all missing the bigger, much more troubling story.
Update: On Monday morning (1/23/2017), following her statements on This Week. Kellyanne Conway now says the following:
On taxes, answers (& repeated questions) are same from campaign: POTUS is under audit and will not release until that is completed. #nonews

— Kellyanne Conway (@KellyannePolls) January 23, 2017
This is an opinion piece. The views expressed in this article are those of just the author.
Rachel Stockman - President / On Air Host