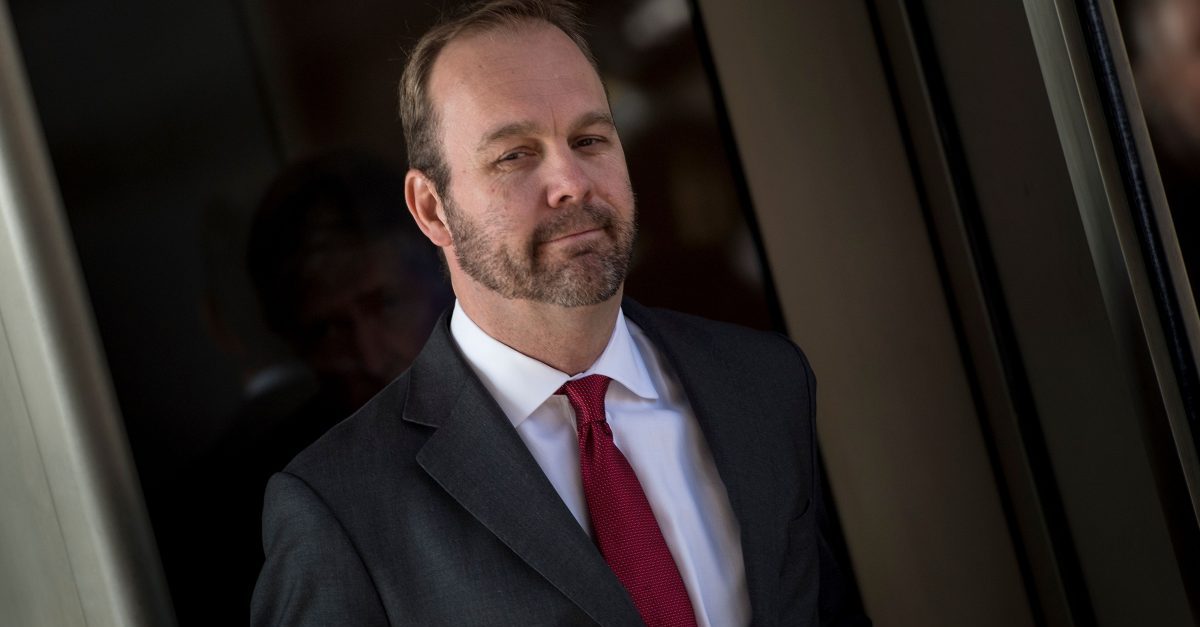 Rick Gates may have cut a deal to end his legal battle with Special Counsel Robert Mueller, but now he faces a new one, this time with attorneys he hired for the criminal cases.
The law firm Doar Rieck Kaley & Mack represented Gates after he was indicted along with Paul Manafort on federal bank and tax fraud charges in Virginia and charges related to alleged money laundering in Washington, D.C. Attorneys with the firm withdrew from their representation of the former deputy campaign manager for Donald Trump in February, around the time Gates cut a deal with Mueller to cooperate with prosecutors in exchange for a guilty plea to the lesser charge of providing a false statement to investigators.
Lawyers Shanlon Wu, Walter Mack, and AnneMarie McAvoy told the court at the time that they had irreconcilable differences with Gates. They have since acknowledged that their request stemmed from Gates' alleged failure to pay legal bills, which is noted in the firm's federal lawsuit, filed Wednesday. The complaint also refers to "a breakdown in the attorney-client relationship" as a reason for the split.
In the complaint, filed in Manhattan federal court, the law firm alleges that Gates never disputed the fees presented to him in the firm's invoices, nor did he ever say he was unhappy with the services he received. Nevertheless, the firm says, of the $388,525.34 that they charged him, Gates has only paid a small fraction.
"To date, Gates has paid $20,000 to DRK&M," the complaint says.
The firm is suing for the remaining $368,525.34, plus interests and court costs.
When reached by Law&Crime, Gates' current attorney Thomas Green declined to comment.
Gates, meanwhile, is awaiting sentencing in the Special Counsel's case.
DRK&M v Gates by Law&Crime on Scribd
[Image via via BRENDAN SMIALOWSKI/AFP/Getty Images]
Have a tip we should know? [email protected]