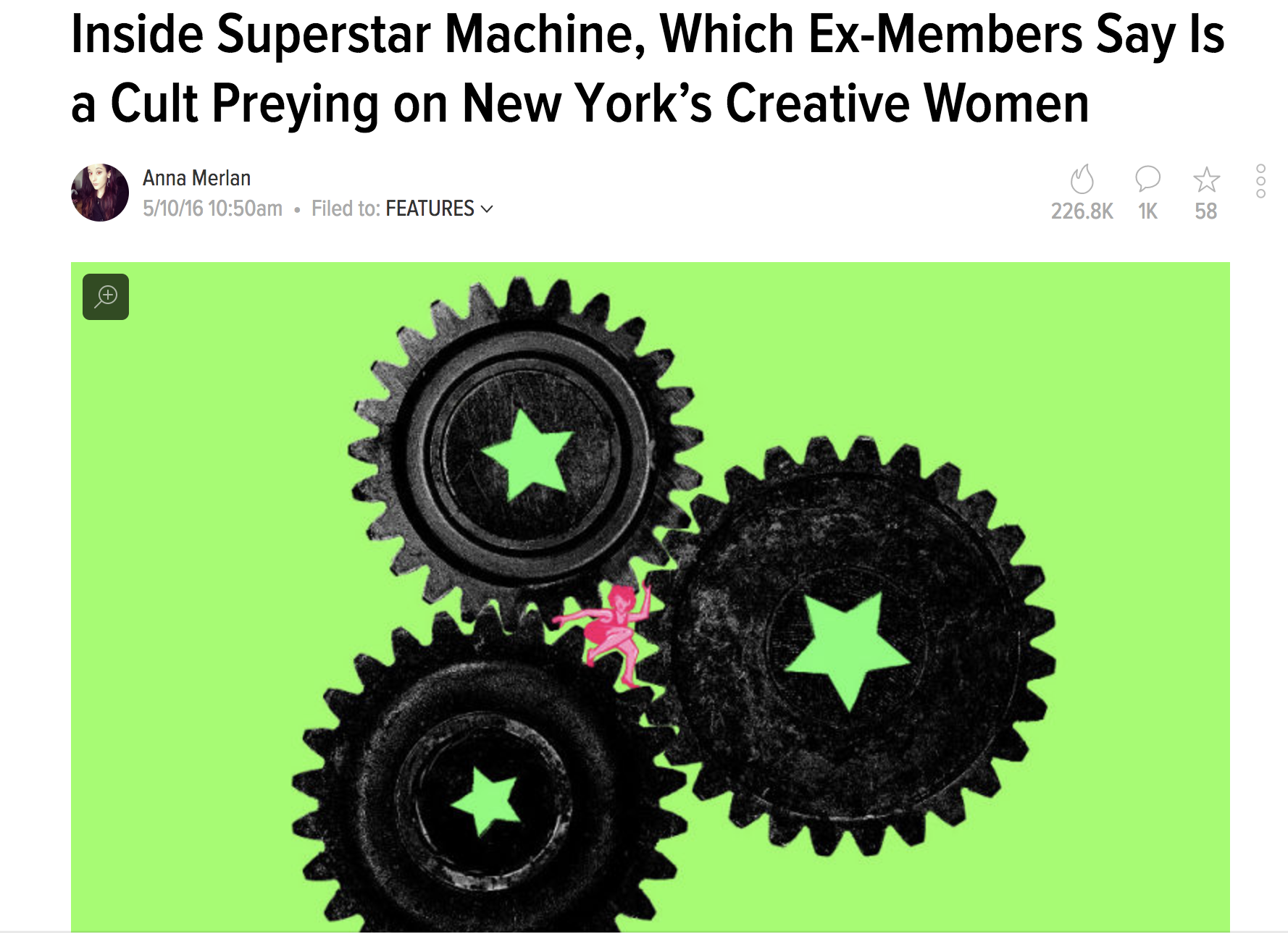 After a defamation trial forced Gawker to shut down last year, its sister company Jezebel, now owned by Gizmodo, is facing a lawsuit against a life coach from Oregon.
Gregory Scherick, who runs a self-help group called "Superstar Machine", is suing Jezebel for calling his therapy group a "cult" and for alleging that he "preyed on insecure women and controlled their life."
The article, which was published on May 10, 2016, recounts the experiences of former Superstar Machine members who claim that Scherick "cultivated a group of women who served as his seconds-in-command, and whose role is to praise him, back up his decisions, and remind everyone coming into the group that they needed to give him 'a good experience.''
Charles J. Harder, the lawyer responsible for winning the defamation case against Jezebel's parent company Gawker, will be also be representing Scherick. He has filed a lawsuit in Manhattan Supreme Court against Anna Merlan, the author of the article and Jezebel's former editor-in-chief Emma Carmichael who was the managing editor for Gawker.com when it published a secretly recorded sex tape that caused their downfall. The suit also names the Gizmodo Media Group.
The suit claims, "Mr. Scherick certainly is not worshiped, nor is he the focus of the group's message. Rather, Mr. Scherick utilizes his coaching skills to help individuals confront their personal obstacles, which can range from past or current trauma, confidence issues, or relationship difficulties."
In his lawsuit, Scherick mentions that the article cost him 70% of his clientele and has had a negative impact on his professional and personal relationships.
A spokesperson from Gizmodo Media said, " This case is nothing more than another obvious attempt by Charles Harder to intimidate journalists. The story in question was published on May 10, 2016—months before our acquisition of certain Gawker Media assets, including Jezebel. Any litigation over the story should have been brought against Gawker Media in bankruptcy court—not against Gizmodo Media Group or the individual writers. We believe this suit is meritless and we plan to contest it vigorously."
[Screengrab from jezebel.com]
Have a tip we should know? [email protected]