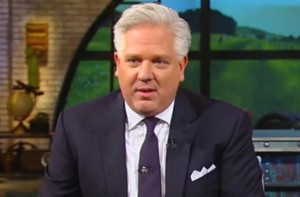 Glenn Beck's attorneys told a federal judge that they plan to defy a court order to protect confidential sources that gave TheBlaze.com information on a story about the Boston bombing. A federal judge in Boston ordered that the conservative media personality reveal who gave his network information implicating Abdulrahman Alharbi, a Saudi Arabian citizen, in the Boston Marathon bombing.  The order was part of a defamation case brought by Alharbi.  During a live broadcast, Beck claimed that Alharbi was involved in the attack, even though investigators had apparently already said he was not implicated. Early in the investigation, Alharbi had been a person of interest but Homeland Security Chief  Janet Napolitano later said, "He was not on a watch list … he was in the wrong place at the wrong time." Alharbi said Beck continued to defame him despite knowing this information.
In a letter delivered Wednesday, Beck's attorney, Michael J. Grygiel, said that Beck and his colleagues Joe Weasel,would refuse to reveal information about their confidential sources. He wrote:
 "Defendants cannot disclose the identities of the Confidential Sources without their permission for several reasons.  First and foremost, as a fundamental matter of journalistic integrity, Defendants cannot disclose the identities of the Confidential Sources without their authorization.  Defendants are justifiably concerned that substantial harm could come to the Confidential Sources if they are identified.  Second, if Mr. Weasel were to disclose the identities of the Confidential Sources, it is a near certainty that no confidential sources would ever speak to Mr. Weasel or TheBlaze, Inc. and its affiliates again.  Third, Mr. Weasel promised his sources confidentiality, and disclosure of their identities would potentially subject him personally as well as TheBlaze, Inc. to civil liability."
Apparently, Beck himself never spoke with the confidential sources and only Cheatwood and Weasel made contact.  Earlier this month, Judge Patti B. Saris ordered that the identities of two of Beck's sources be revealed in order for her to better understand and make a ruling in the defamation case. Beck's attorneys have requested a conference with the judge in order to discuss their non-compliance with her order. Beck and/or his colleagues could be found in contempt of court for not complying — and could even be jailed. Since Beck "cannot identify the sources" himself, attorneys contend that any consequences for defying the court order should be limited to TheBlaze.com. It remains to be seen how the judge will respond.
Have a tip we should know? [email protected]
Rachel Stockman - President / On Air Host