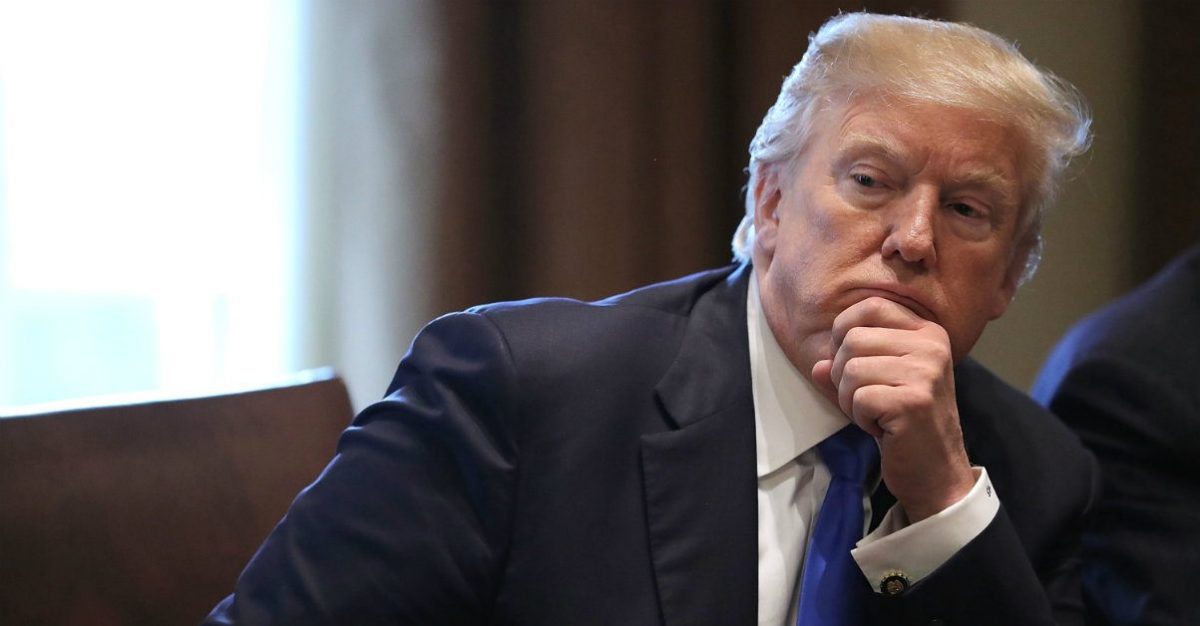 President Donald Trump tweeted Friday afternoon that he just won the lawsuit that the Democratic National Committee (DNC) filed, accusing his campaign of colluding with Russia.
Just won lawsuit filed by the DNC and a bunch of Democrat crazies trying to claim the Trump Campaign (and others), colluded with Russia. They haven't figured out that this was an excuse for them losing the election!

— Donald J. Trump (@realDonaldTrump) July 6, 2018
If you saw this tweet and then searched court records in that case—which was brought in New York federal court in April of this year—looking for the court's decision, you wouldn't have found it.
That's because it didn't happen.
What did happen was that a totally different lawsuit was dismissed on Tuesday. It was not filed by the DNC but by two of its donors and one former employee. That case, which was against the Trump campaign and Roger Stone, claimed that Stone and the Trump campaign conspired with Russian agents and WikiLeaks to hack DNC emails and publish them online.
"They haven't figured out that this was an excuse for them losing the election!" Trump's tweet said.
This news might make it seem that the court agrees with Trump that the collusion claim doesn't have merit, but that's not what the judge's decision said.
In fact, Judge Ellen Segal Huvelle went out of her way to say that wasn't what she was saying at all. She said she was only dismissing the case because Washington, D.C. was the wrong venue for the lawsuit and because the court did not have jurisdiction over Stone or the Trump campaign for these claims.
"[I]t bears emphasizing," Judge Huvelle wrote, "that this Court's ruling is not based on a finding that there was no collusion between defendants and Russia during the 2016 presidential election."
The lawsuit that the DNC themselves brought against the Trump campaign is still going on. While there are plenty of reasons why it may fail, no judge has ruled yet that there was no illegal cooperation between the Trump campaign and Russia.
Cockrum v Trump Opinion by Law&Crime on Scribd
[Image via Chip Somodevilla/Getty Images]
Have a tip we should know? [email protected]