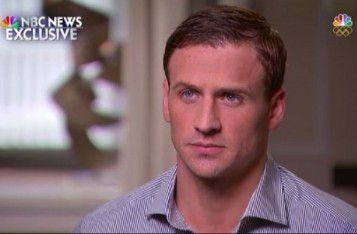 U.S. Olympic Team swimmer Ryan Lochte has reportedly been offered a plea deal from authorities in Rio that basically calls for him to cough up some cash to make all his charges go away.
Lochte got into trouble during the Olympics this summer after a night out drinking following the conclusion of the swimming competition.  At first, Lochte told the press he was the victim of an armed robbery attempt while in a taxi.   However, investigators later accused Lochte of lying about the incident and charged him with filing a false report.
Lochte was allowed to leave the country while his criminal case remained pending in back in Brazil. Officials in Rio now seem willing to wrap up the case, according to a new report on Thursday by TMZ Sports. A source in Rio told the celebrity gossip website that deal calls for Lochte to pay about 70,000 reals (about $20,149) to resolve the remaining charges.
Lochte has not yet accepted the deal and his attorney would not address the specifics, according to the report.
"We don't comment on a pending case but are hopeful it will be resolved to the benefit of all parties, including the people of Brazil, the Brazilian government and Ryan," Lochte's atttorney, Jeff Ostrow, told TMZ.
The terms of the reported deal sound similar to what Lochte's teammate, Jimmy Feigen, was offered from Rio prosecutors.  He paid a fine of approximately $11,000 back in August to resolve charges against him that stemmed from the same incident.
[image via screengrab]
Have a tip we should know? [email protected]