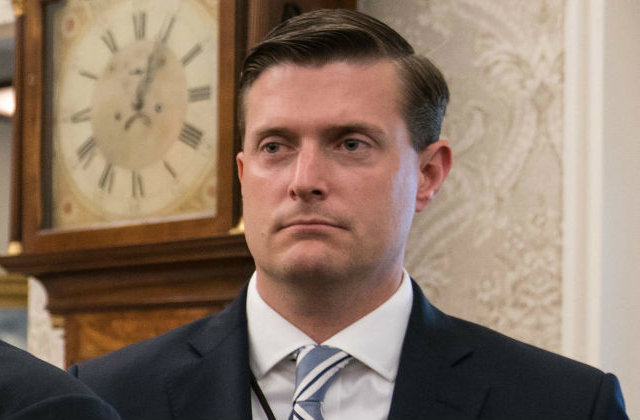 Former White House Staff Secretary Rob Porter left his job in February amid abuse allegations by two of his ex-wives, but President Donald Trump reportedly wants him back in the White House. This detail comes from The New York Times, with sources described as "three people familiar" with phone conversations between the two men. Before you get the wrong idea, however, Trump reportedly told advisers that he, in the article's words, "probably" can't rehire Porter. Nonetheless, one official, who spoke on condition of anonymity because advisers were not allowed to talk about this in public, said Trump still liked how Porter did the job.
Recent staff departures in recent weeks coincided with the increased rate of communication between the president and his former aide. One source said the duo have talked about trade and exemptions to newly announced tariffs.
Of course, this is all just a report for now. Both the White House and Porter declined to comment to the Times. Nonetheless, if this is true, why the apparently warm feelings? Sources described as "those briefed on the discussions" said Trump talked about Porter as someone facing public criticism as a proxy to attack the president.
A Daily Mail article published in early February showed that both of Porter's ex-wives, Colbie Holderness and Jennifer Willoughby, accused of him of physical and emotional abuse. Pictures showed Holderness with a black eye, while Willoughby had made her allegations public in a blog post last year (she didn't name Porter at the time, though she has since identified him). The only thing as the abuse allegations against Porter was the White House's confused response.
[Rob Porter via NICHOLAS KAMM and AFP and Getty Images]
Have a tip we should know? [email protected]