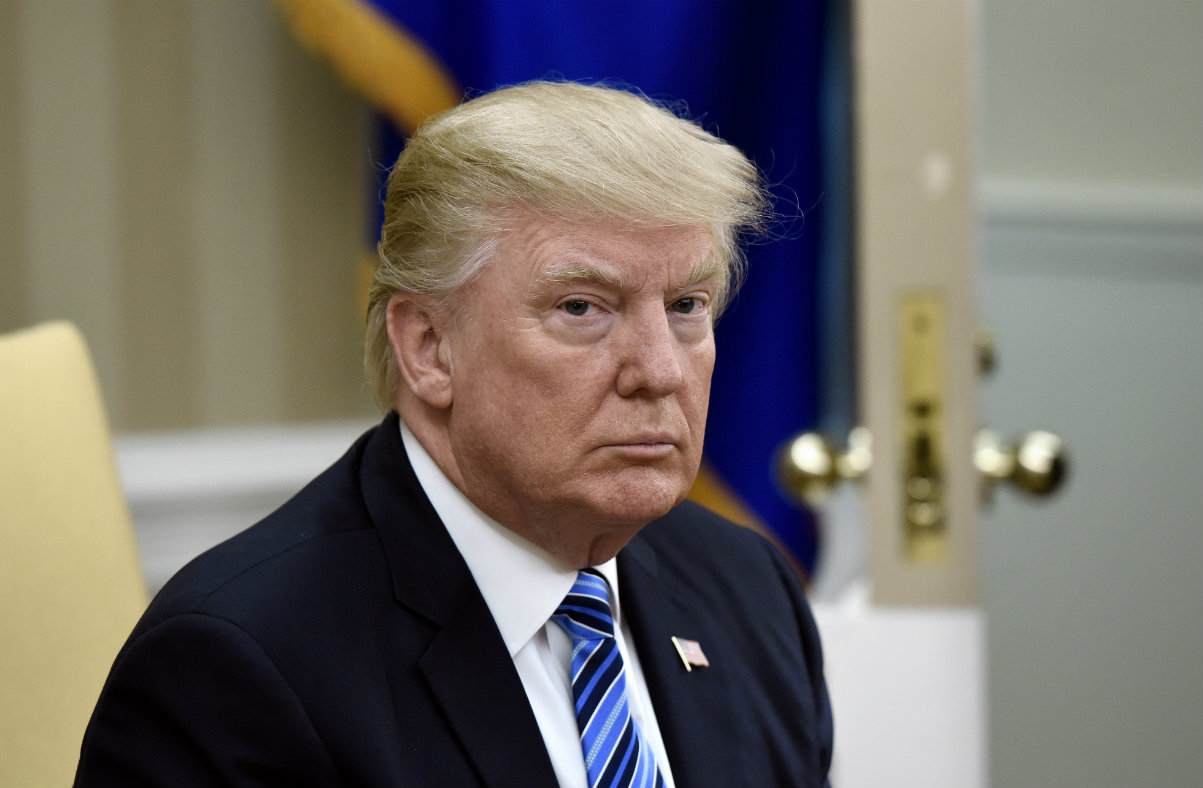 President Donald Trump is still pushing back on reports that he has had trouble hiring attorneys amid Special Counsel Robert Mueller's Russia probe. On Sunday, he tweeted that not only did he have "too many" lawyers working for him, but they were concerned by the FBI's raid of his attorney Michael Cohen's home, office, and hotel room on Monday.
Attorney Client privilege is now a thing of the past. I have many (too many!) lawyers and they are probably wondering when their offices, and even homes, are going to be raided with everything, including their phones and computers, taken. All lawyers are deflated and concerned!

— Donald J. Trump (@realDonaldTrump) April 15, 2018
Cohen, a longtime attorney for the president, is being investigated for bank fraud, wire fraud, and campaign finance violations, said a Washington Post report relying on three "people with knowledge of the case." A fourth source reportedly said that among the records taken were documents about Cohen's admitted October 2016 payment to Stormy Daniels (real name Stephanie Clifford), the adult film star who said she had a 2006 affair with Trump. This happened at the height of the presidential campaign, and some pundits have argued that the $130,000 payment leaves Cohen open to getting charged for a campaign finance law violation because it could be construed as an in-kind contribution above the legal limit.
Amidst all this, you also have Trump reportedly trying and failing to hire new attorneys for the Russia probe. Personal attorney John Dowd resigned from the team in March, reportedly over disagreements over whether the president should have a sit-down interview with investigators. Trump reportedly even tried to hire one of President Bill Clinton's impeachment lawyers. Multiple reports said the president had trouble attracting top lawyers to his team, but he has publicly pushed back on such reports.
He has also, in no uncertain terms, condemned the Cohen raid, saying attorney-client privilege is "dead." Communications between Cohen and his clients, including Trump, were also collected in the raid, according to the WaPo story. Some of those communications may remain protected, but there are limits to attorney-client privilege.
[Image via Olivier Douliery – Pool/Getty Images]
Have a tip we should know? [email protected]