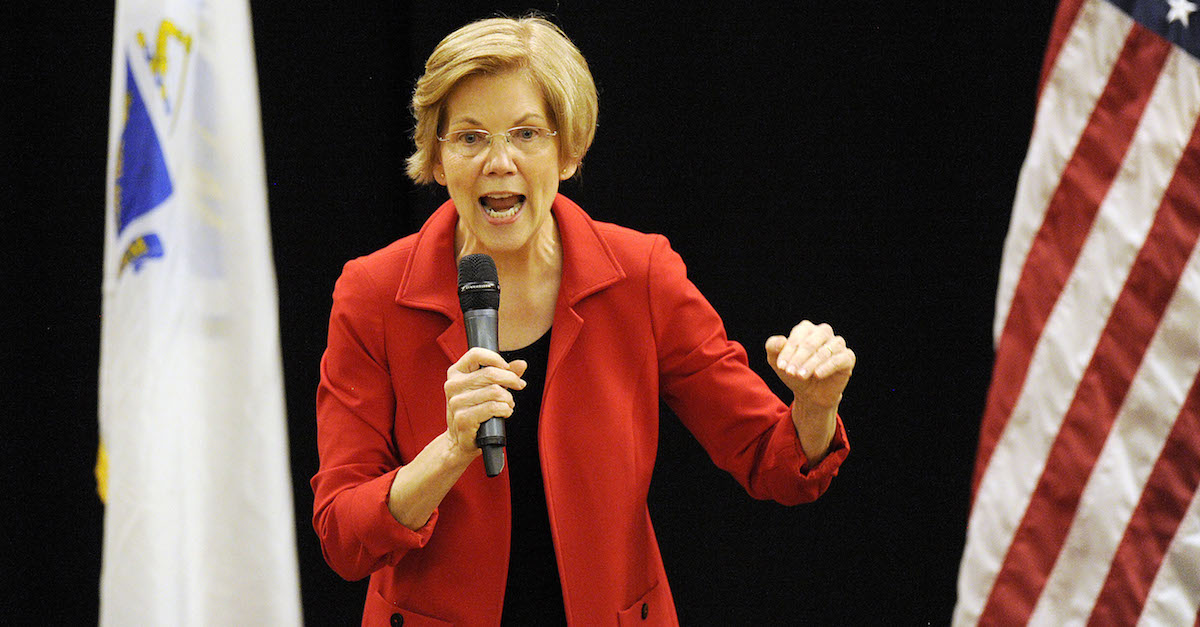 Senator Elizabeth Warren (D-Mass) called on Congress to begin the impeachment process against President Donald Trump Friday afternoon on twitter. She cited the much anticipated Mueller report as the starting point for Congress to proceed.
She continued:
Warren is the first Democratic Presidential Candidate to call for Trump's impeachment, while other Democrats in Congress, as well as the party's 2020 candidates, have avoided saying whether they believe Mr. Trump should be impeached, CBS News reported.
However, a number of Senators have called on Mueller to testify before Congress.
Last week, House Judiciary Chairman Jerrold Nadler (D-NY) called on Mueller to testify before the committee no later than May 23. "It is clear Congress and the American people must hear from Special Counsel Robert Mueller in person to better understand his findings. We are now requesting Mueller to appear before @HouseJudiciary as soon as possible," he wrote on twitter.
House Intelligence Committee Chairman Adam Schiff (D-CA) also invited Mueller to testify before his committee.
Some Republican Senators have responded, outraged. Senator Jim Jordan (R-OH) tweeted "No collusion! No obstruction"
House GOP Whip Steve Scalise (R-LA) called on Democrats to apologize for "making outlandish claims about the President" and said in a statement that "while Washington Democrats hoped for the special counsel to deliver a collusion conclusion, this report instead delivered a death blow to their baseless conspiracy theories," according to CNN. 
House Republican leader Kevin McCarthy (R-CA) followed up in a statement:
Nothing we saw today changes the underlying results of the 22-month long Mueller investigation that ultimately found no collusion. Notwithstanding the partisan echo chamber to do otherwise, I fully approve of how Attorney General Barr has balanced legal requirements with the public's need to know in handling the release of the report. He complied with the law by protecting grand jury material, classified information, and the integrity of the investigative process. Democrats want to keep searching for imaginary evidence that supports their claims, but it is simply not there.
Fallout from the release of the Robert Mueller report is likely to continue over the next month, as senators call on full release of the Mueller report as well as testimony from Mueller.
 [JOSEPH PREZIOSO/AFP/Getty Images]
Have a tip we should know? [email protected]