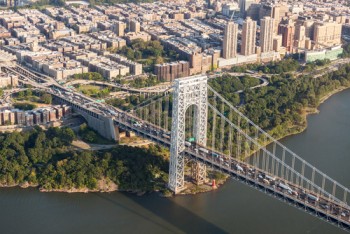 A federal judge on Tuesday ordered prosecutors to release the list of individuals identified as unindicted co-conspirators in the criminal case stemming from the 2013 "Bridgegate" controversy.
A lengthy investigation into Bridgegate resulted in criminal charges against Gov. Chris Christie's former deputy chief of staff, Bridget Kelly, former deputy executive director of the Port Authority of New York and New Jersey, Bill Baroni.  Another Port Authority official, David Wildstein, pleaded guilty to conspiracy charges last year and is now cooperating with officials.
When the indictments were handed down, U.S. Attorney Paul Fishman announced that the investigation also uncovered a number of co-conspirators that would not be charged.  Several media organizations then filed a lawsuit seeking the identities of those unindicted co-conspirators.  Fishman opposed the release of the names, citing privacy concerns.  The media outlets, however, argued that the public interest outweighed any privacy interests.
U.S. District Judge Susan Wigenton ruled in favor of the media outlets, writing in her order, "Although privacy for third-parties is indeed important, the Court is satisfied that the privacy interests of uncharged third parties are insufficiently compelling to outweigh the public's right to access."
Bruce Rosen, an attorney who represented the media groups, told NBC News that he was pleased with the decision and hopeful the U.S. Attorney will not appeal the case.
"My clients are pleased that the Court has ordered the turnover of the list," Rosen said. "We are hopeful that U.S. Attorney Paul Fishman will heed Judge Wigenton's findings and agree that the public's right of access to this list must prevail, rather than prolonging the lack of transparency in this matter by seeking a stay."
NBC News also reports that there was no immediate response from Fishman's office.
[image of George Washington Bridge via shutterstock]
Have a tip we should know? [email protected]