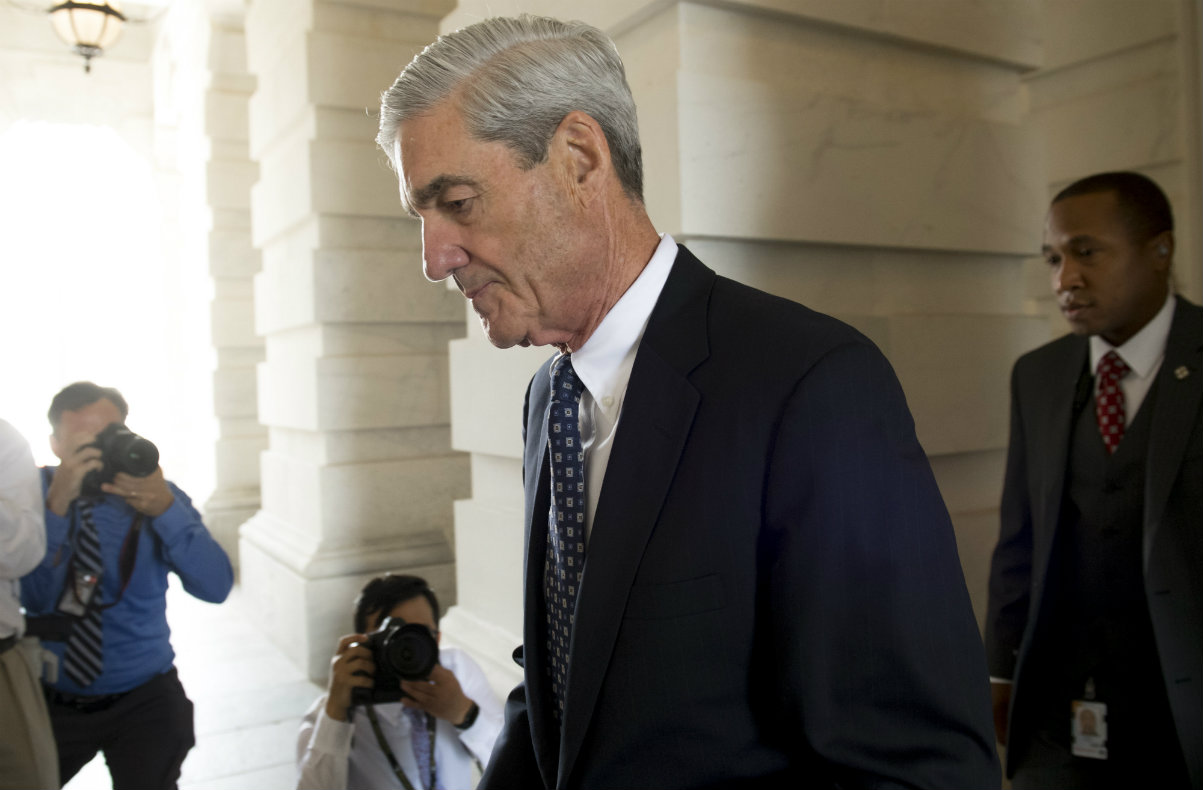 Special Counsel Robert Mueller said Wednesday that he's ready to move forward with the sentencing of George Papadopoulos. His team issued a status report saying that they want a presentence investigation report, and a joint status report by June 22.
Hmmm. This is interesting. Looks like Mueller's team is done with what they need from George Papadopoulos. They're ready to go forward with proceeding toward sentencing. pic.twitter.com/hDN2Qp6niD

— Chris Geidner (@chrisgeidner) May 23, 2018
Papadopoulos, a former Trump campaign foreign policy adviser, pleaded guilty last year, admitting he lied to the FBI about his conversations with a professor with links to the Russian government. The academic talked about "dirt" on Democratic presidential candidate Hillary Clinton. The terms of Papadopoulos's guilty plea meant that he agreed to cooperate with the Russia probe, and his sentencing was postponed, pending any testimony he might be called upon to provide in other cases.
The fact that Mueller is ready for Papadopoulos to be sentenced could indicate that he is no longer needed for the investigation, or that the probe itself may be coming to a close in the near future.
Other high-ranking members of the campaign downplayed Papadopoulos' involvement with the team. Michael Caputo, another former adviser, famously dismissed him as a "coffee boy."
Coffee boy or not, he's been reported to be the reason this probe started in the first place. The FBI began investigating after his boasted about the Russian dirt to an Austrailian diplomat, and the Aussies told the Americans about this, according to a New York Times report.
The president and his allies have repeatedly called the investigation a politically motivated "witch hunt." After it was reported that the FBI had an informant make contact with Papadopolous and other campaign advisers in the Russia probe, Trump accused the feds of spying on his campaign for political purposes.
[Image via SAUL LOEB/AFP/Getty Images]
Have a tip we should know? [email protected]