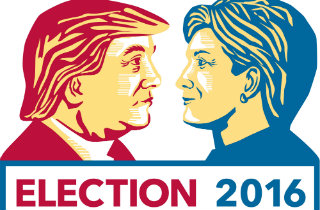 For now, at least one state's presidential election recount is going to continue. On Friday, Judge James D. Peterson dismissed a lawsuit filed in Wisconsin by Stop Hillary PAC and Great America PAC to halt the state's recount efforts, reports the Wisconsin State Journal. The lawsuit had been filed on December 1st, with an emergency request for a temporary restraining order denied the next day. According to the Journal, it took "only about 20 minutes" for Peterson to render his decision on Friday.
"It is crystal to me that I don't have the basis for stopping the recount," Peterson said. adding that the plaintiffs' claims are all "predicated all on rank speculation." When counsel for the plaintiffs expressed concern that the recount wouldn't be complete in time for December 19th, when its electoral votes will be counted, Peterson flatly rebutted the argument by saying that "Wisconsin's electoral votes are going to count." Michael Haas, the director of Wisconsin's State Elections commission, told local reporters that the recount will be done by Monday afternoon, exactly a week before December 19th.
As of Wednesday, when about 75% of the votes were counted, the tally hadn't changed much: Hillary Clinton cut into Donald Trump's 22,000 vote lead by 82 votes.
[Photo: Shutterstock]
Have a tip we should know? [email protected]