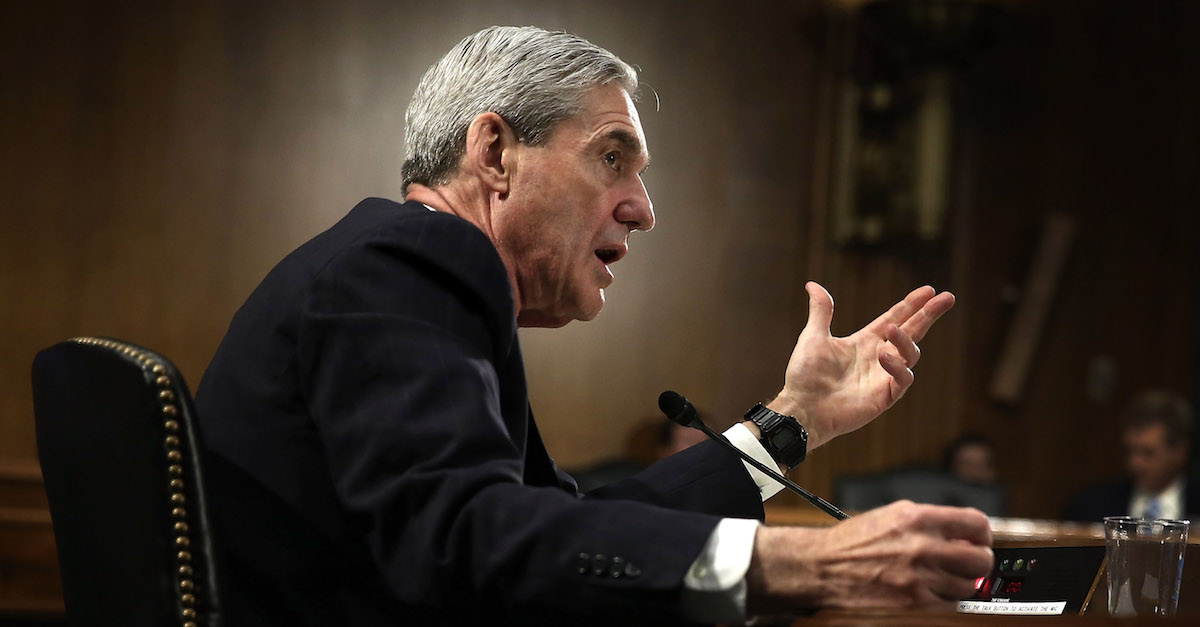 Senior Democratic officials say that if Special Counsel Robert Mueller gets fired, he would likely be called for televised testimony about his findings in the Russia probe, according to a POLITICO report.
"I think you could expect Democrats to take pieces of what they shut down and expose it publicly," said someone described as a high-ranking policy adviser familiar with the planning of House Minority Leader Nancy Pelosi, who may become speaker because of the new majority. "This is a report paid for with taxpayer dollars. So taxpayers would have a right to know what Mr. Mueller found."
This news comes as Attorney General Jeff Sessions was forced to resign and was replaced by new Acting AG Matthew Whitaker. Whitaker has in the past voiced a dim view of the Mueller investigation. Whitaker is expected to run the probe, and there are no indications that he would recuse, as Sessions had.
As of Wednesday, the Dems are expected to have at least 222 seats in the House in the upcoming session of Congress, though the GOP increased their Senate majority to 51 seats (and may gain more).
U.S. intelligence agencies say the Kremlin directed efforts to interfere with the 2016 presidential election to help then-candidate Donald Trump. The POTUS and his supporters have insisted repeatedly that the probe is a "witch hunt" by Democrats. The probe resulted in cooperation pleas involving Trump officials such as former National Security Adviser Michael Flynn and campaign manager Paul Manafort.
Trump's GOP allies in the House ended their probe earlier this year over Democratic objections. They have been accused of trying to protect the president rather than run a legitimate investigation. Now that the Dems will control the majority, however, they have leverage to possibly cause trouble for the president. That includes the ability to obtain his tax returns or to impeach him (or maybe not). Rep. Adam Schiff (D-California 27th District) has already said that as new chairman of the House Intelligence Committee, he will attempt to subpoena Trump's phone records.
[Image via Photo by Alex Wong/Getty Images.]
Have a tip we should know? [email protected]