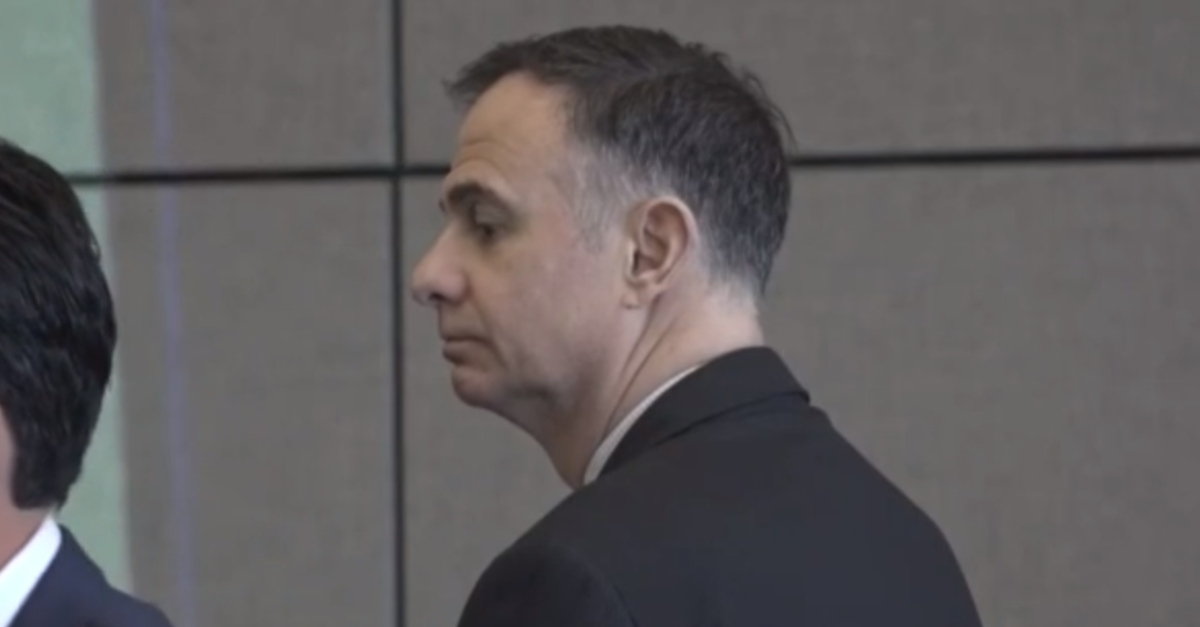 Family members of acquitted murder defendant James "Jimmy" Scandirito Jr. have disowned him, and criticized the result of his trial. They say he should have been held responsible for the death of his father James "Skip" Scandirito Sr.
"All he had to do to be acquitted of a murder charge was hide the body parts of his own father," said a statement by the victim's niece Ellie Scandirito. "The family is not okay with this. This is the 2nd family member we lost to homicide. The defense made a joke of this case."
Her father Richard Scandirito was murdered in Detroit, Michigan in 1999.
Statement from the family of James "Skip" Scandirito on the acquittal of James Jr. of murder charges. Coverage tonight on the Daily Debrief @LawCrimeNetwork. We're live at 5:00 Eastern. #JamesScandirito pic.twitter.com/k4iqqEGNsE

— Aaron Keller (@AKellerLawCrime) March 22, 2019
James Scandirito Jr. was found not guilty Thursday of killing his father. The defense argued that the two men were doing drugs on March 28, 2018, when the 74-year-old man died. The defendant, in a drug-fueled paranoia, worried about getting in trouble because of cocaine at the residence, according to this theory. He dismembered his father's body to hide the corpse, but didn't cause the death, they said. Murder would have been completely out of character, the defense said, as the father and son were friends.
Prosecutors told jurors that Scandirito Jr. killed his dad to get his money, and that his actions amid his father's disappearance in late March 2018 showed that he was guilty.
Jurors sided with the defense. They acquitted him of the first-degree murder charge, but convicted him of abuse of a dead human body. Sentencing is set for June 21.
[Screengrab of James Scandirito Jr. via Law&Crime]
Have a tip we should know? [email protected]