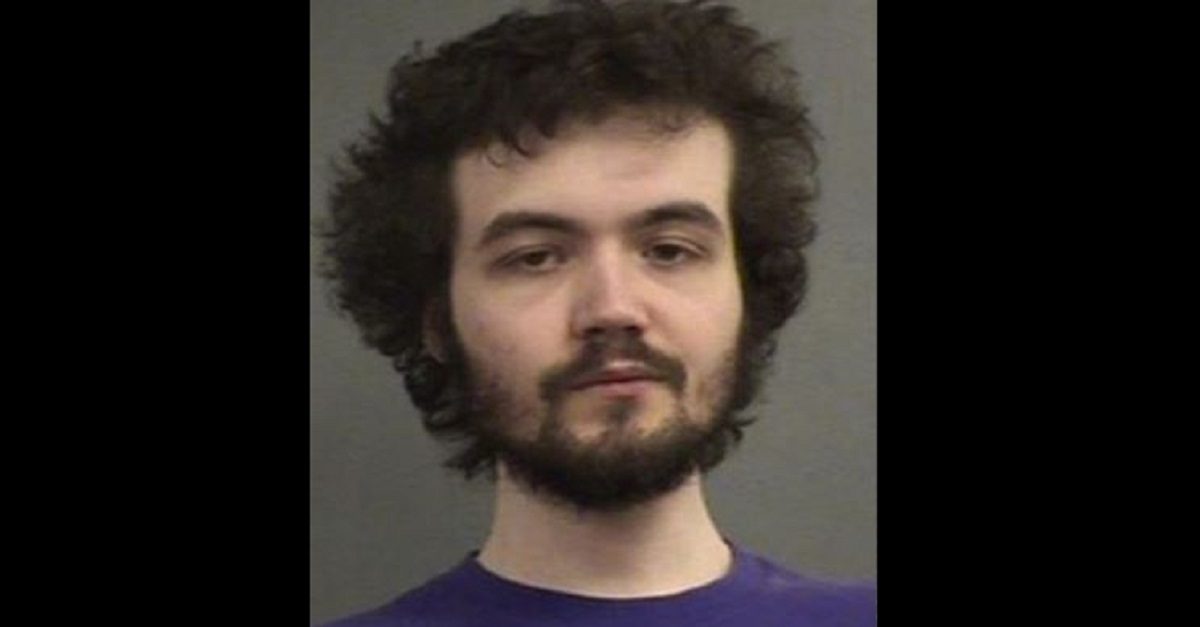 A Kentucky man was arrested after he allegedly threatened to shoot school children. Police received a tip that James Grimes allegedly wrote in a Facebook message about it, and authorities placed him into custody early Friday morning.
Grimes' message allegedly expressed a desire to kill "good kiddies," and inquired about explosives needed to blow up a school, according to WAVE3.
Police paperwork reportedly indicated that Grimes said he was inspired by the recent shootings at mosques in Christchurch, New Zealand a week ago. Those attacks claimed the lives of 50 people. On Friday, the people of Christchurch came together in honor of the victims, as Prime Minister Jacinda Ardern spoke in solidarity with the Muslim community.
Grimes' arrest report also said that Facebook confirmed through their legal department that the message came from an account linked to Grimes, the Louisville Courier-Journal reported.
Grimes was charged with terroristic threatening and booked into the Louisville Metro Department of Corrections.
A spokesperson for the Louisville Metro Police Department said in a statement:
Louisville Metro Police take all threats to schools, public buildings, events, and individuals seriously. We must remember as a community that these threats all too often result in real action. We ask the community to remain vigilant and alert authorities when they notice suspicious behavior. We should not live in fear, but we must all work together to make sure our neighborhoods and community are safe. If you see an immediate threat or incident occurring, always call 911. You can also report suspicious behavior to our anonymous tip line at 574-LMPD.
[Image via Louisville Metro Police Department]
Have a tip we should know? [email protected]