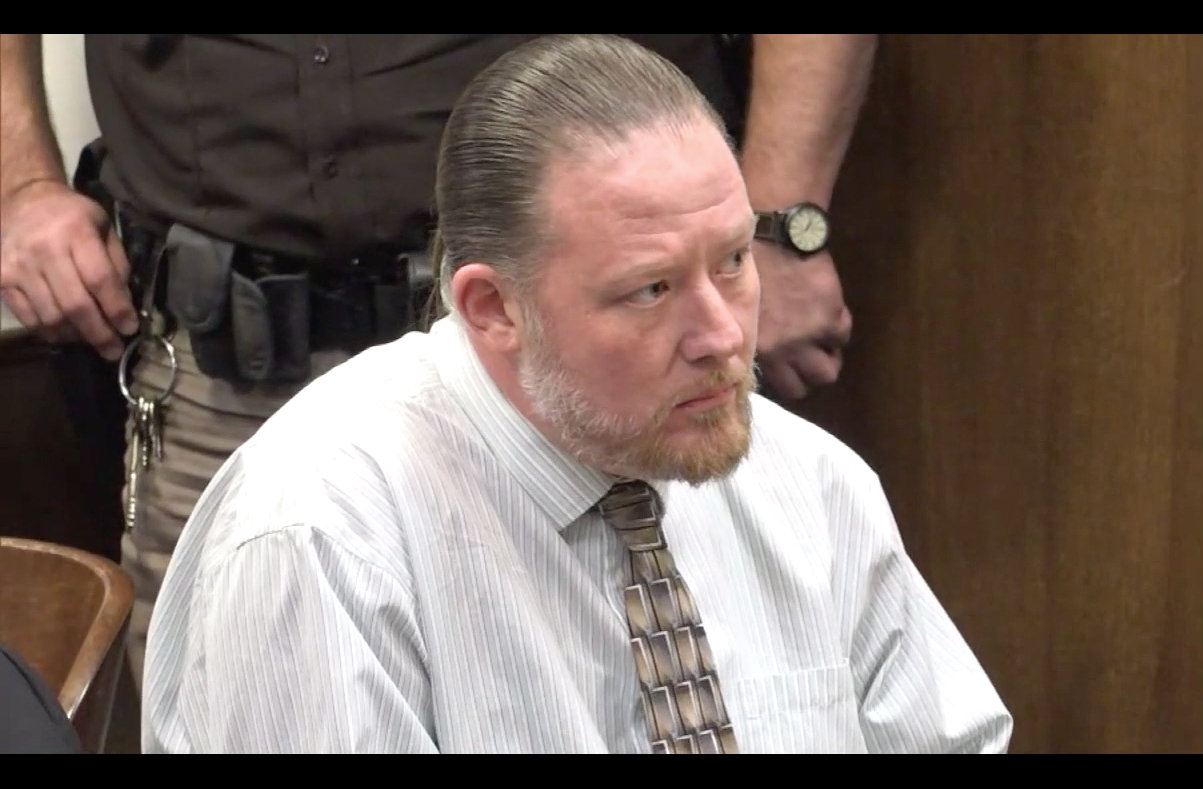 A jury in Wisconsin found George Burch guilty in the 2016 murder of Nicole VanderHeyden.
Prosecutors said the victim sustained injuries consistent with sexual assault. She was violently beaten, and strangled with a cord. They put the blame on Burch, a five-time convict on probation at the time of VanderHeyden's death.
#BurchTrial – Prosecution closing: Burch's story that Nicole was killed after they had sex doesn't make sense. He testified that her clothes were off and then he was knocked out, etc.. However, Nicole's clothing had blood all over it.

— Law & Crime Network (@LawCrimeNetwork) March 1, 2018
The defendant took the stand on his own behalf on Wedesday. He insisted he didn't do it. Burch said he first met VanderHeyden at a bar, and hit it off. They tried to get privacy at his residence, but they left after they found his roommate's father in a robe. They tried to get some privacy again at her place, but the light was on, and she said the babysitter was still home. Burch claimed they had consensual sex in his truck on the side of a road, but a gunman attacked. The individual, which Burch identified as VanderHeyden's live-in boyfriend Douglass Detrie, forced him to take the woman's bloodied body and dump it in a field. Burch said he escaped. He admitted he didn't call 911 or tell investigators about what happened, but explained it was because of his fear of going back to prison.
Burch said he knew neither VanderHeyden nor Detrie before the incident, and only knew Detrie's identity in retrospect.
#BurchTrial – Defense attorney crosses out the word MOTIVE saying his client had no motive to kill Nicole. pic.twitter.com/Z36Ka6EkP8

— Law & Crime Network (@LawCrimeNetwork) March 1, 2018
Detrie was indeed the first man arrested in the murder, but prosecutors cleared him because of Fitbit data. They managed to introduce it, showing that he wasn't at the scene of the crime. Detrie also testified. He and VanderHeyden went to a Steel Panther concert that night, but eventually split up, he testified. He said they communicated over the phone that night, including texts in which she accused him of cheating on her and being "abusive." He said he didn't worry until she hadn't returned home by the next morning.
[Screengrab via Law&Crime Network]
Have a tip we should know? [email protected]