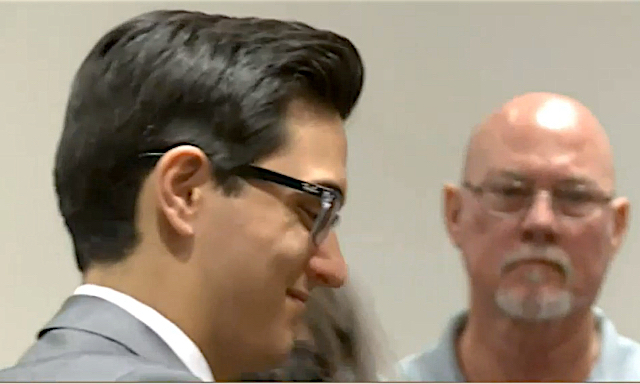 A jury has failed on its first attempt to reach a verdict on any count against Steven Jones, the former Northern Arizona University college student accused of shooting four fellow students near campus in October 2015.
One victim, Colin Brough, died in the attack. The three others were injured. Steven Jones testified that he fired the shots in self-defense.
Jurors on Tuesday sent a question to the judge asking what they should do if they could not come to a consensus as to guilty or not guilty on all counts.
After conferring with defense attorneys and with prosecutors, the judge sought clarification. Judge Dan Slayton sent a note to the jury asking whether its members had reached a verdict on any counts.
The jury's response? "No."
The judge provided a written impasse instruction to jurors, urging them to continue to work through their disagreements. The instruction encourages jurors to go over the previous instructions and to talk out their disagreements, but it also states that if members of the jury sincerely cannot agree, then the judge is not trying to force them to reach an uncomfortable verdict either way.
The judge noted on the record that the jury had already returned the exhibits. The judge said he thinks the jury just doesn't want to go any further.
Also Tuesday, the judge said that two county employees had come forward to report that two jurors appeared to have been discussing the case on the steps of the courthouse during testimony. That, of course, is prohibited.
One of the employees said that two jurors were discussing testimony a week or two ago. The jurors, the employee said, were white males. One apparently said that the jury had been through some intense testimony the day before. The employee left the area without hearing anything further.
The other employee said that two Jones jurors were on the steps to the courthouse at about 7:35 a.m. One said, "I don't know if an action like this counts or not? I'm not sure!" This employee went to the bailiff's office and reported the encounter. In response, the judge admonished the jury not to discuss the case.
The jurors in question claimed they were talking about the weekend and housework.
Have a tip we should know? [email protected]
Aaron Keller - Deputy Editor-in-Chief