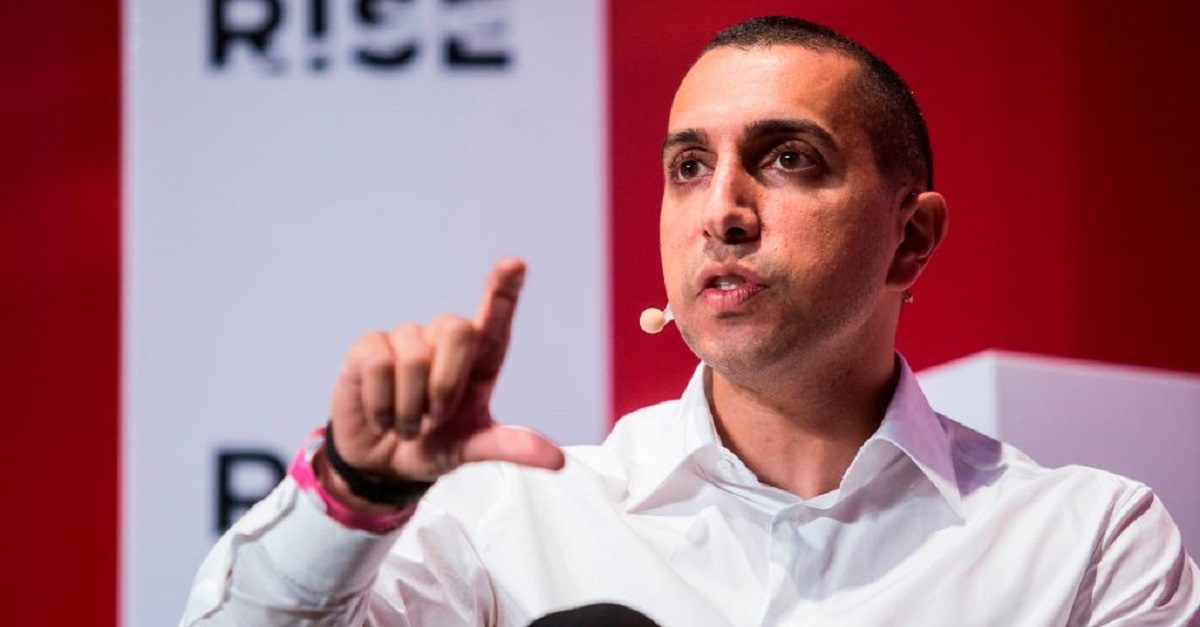 Match Group and IAC/InterActiveCorp is suing the founder of one of their subsidiaries, the dating app Tinder, claiming that he inappropriately kept company emails after he stopped working there. The former CEO, Sean Rad, is now saying that the legal action is nothing more than payback for the lawsuit he and other Tinder founders filed against Match/IAC last year.
The new complaint, viewed by Law&Crime, says, "Rad surreptitiously copied a large volume of documents belonging to his employers in order to advance his personal interests. Rad then violated his obligations to his employers by retaining those copies after his employment was terminated, again, so that he could use them for his personal gain." Match/IAC say that Rad "was bound by contracts forbidding him from copying or disclosing his employers' confidential information" when he did this.
The complaint claims that for years, Rad copied Tinder emails and files to a private account, without authorization or disclosing the activity to Match/IAC.  Because they didn't know about this at the time, Match/IAC claim that they "retained Rad instead of terminating him for cause, with the result that he received options and other compensation that he was not entitled to and that proved to be enormously lucrative." Rad was eventually terminated in September 2017, the complaint says. They are seeking at least $250 million in damages for unjust enrichment and breach of contract. They also want the court to appoint a forensic investigator to go through Rad's electronic devices.
Rad and other former and current Tinder employees sued Match/IAC in August 2018, claiming that they intentionally devalued Tinder for their own benefit, hurting the founders' financial interests in the company. The complaint alleged that Match/IAC "stole" billions of dollars from Tinder's founders and top executives. That lawsuit also accused them of covering up alleged sexual misconduct by a former executive. Tinder's now-former Vice President of Marketing and Communications Rosette Pambakian, who claims she was the target of the alleged sexual misconduct, accused Match/IAC of firing her because she was part of Rad's lawsuit.
Match/IAC's lawsuit makes reference to the one brought by Rad and the others, claiming that it revealed and "drew on Confidential Information that [Rad] improperly retained following the termination of his employment." Match/IAC's complaint states that as that case went on, Rad's legal team acknowledged that Rad had back ups of his Tinder email.
Rad, meanwhile, believes that this new lawsuit against him is just payback for the one he brought. His attorney Orin Snyder said in a statement to Law&Crime:
Sean Rad founded Tinder and during his years as CEO grew it from an idea to one of most profitable companies in tech history. IAC and Match cheated Sean and the other founders of Tinder out of billions of dollars. Now, IAC and Match are attacking Sean for backing up his own work email — a right that paragraph 42 of this ridiculous countersuit specifically admits was allowed. Do IAC and Match really think the jury won't see right through this desperate act of retaliation?
[Image via ISAAC LAWRENCE/AFP/Getty Images]
Have a tip we should know? [email protected]