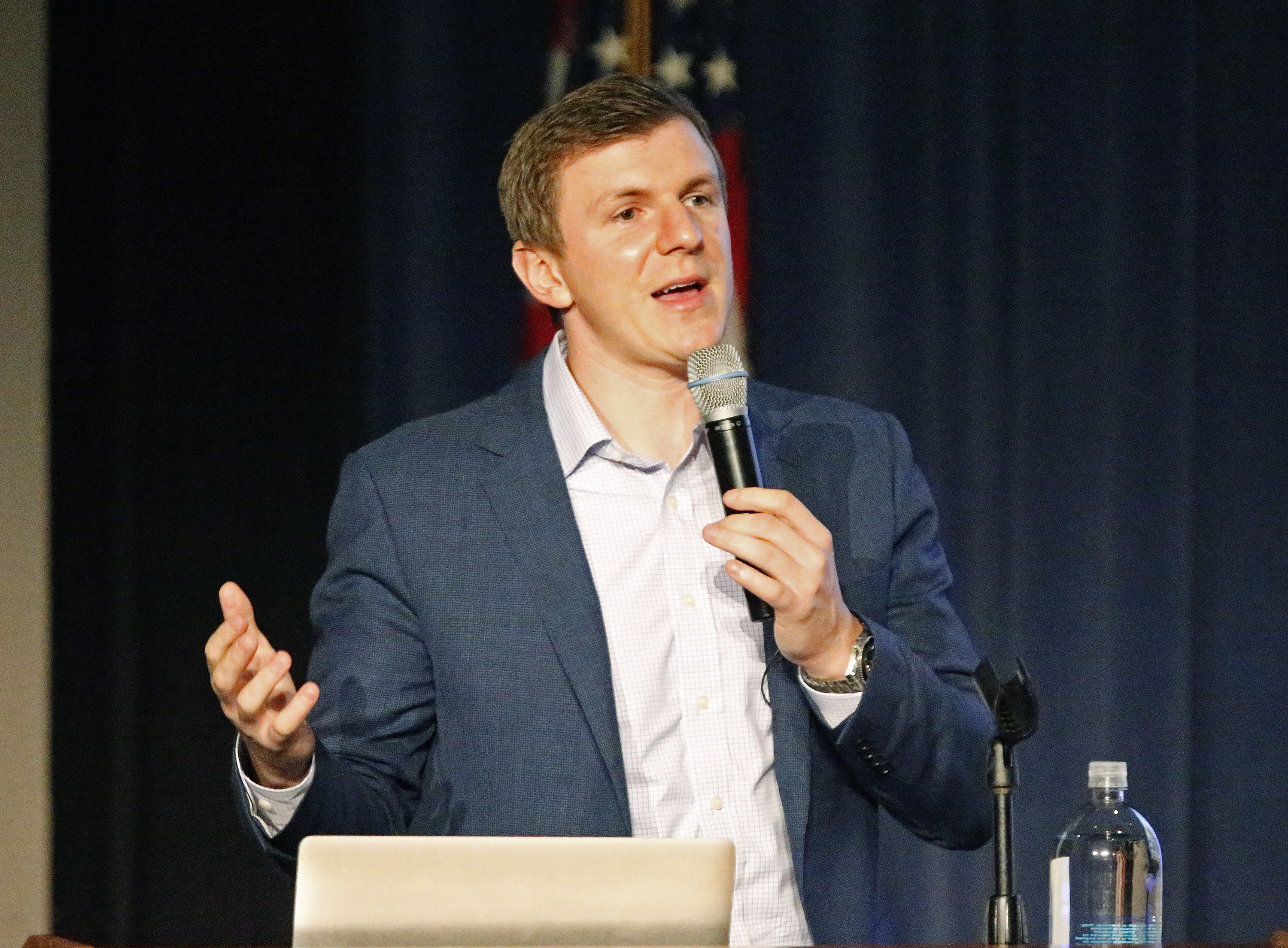 A lawsuit filed by one of the nation's largest teachers unions threatens to force the tactics and alleged lawbreaking of right-wing activist group Project Veritas out into the open.
Last Thursday, U.S. District Judge Linda V. Parker issued a seven-page order granting the Michigan branch of the American Federated Teachers (AFT) union the right to continue their lawsuit against James O'Keefe's organization.
That July 19 decision was fashioned as an order granting AFT Michigan's bid to submit an amended version of their lawsuit. The decision also denied two motions filed by Project Veritas. Of extreme importance to the AFT–and to the potential detriment of Project Veritas–is a motion allowing the union to demand and access discovery materials in line with an order issued by the initial judge overseeing the case.
Magistrate Judge Elizabeth Stafford was generally viewed as more friendly to AFT Michigan than Judge Parker–issuing a series of rulings in AFT Michigan's favor that have since been rescinded by Parker's pen. Allowing the original Stafford discovery order to go into effect is likely to provoke some level of discomfort for the Project Veritas defendants.
The lawsuit was first filed in September 2017 after AFT Michigan discovered that one of their summer interns was actually an undercover operative working for Project Veritas. According to court documents, this pretend intern, Marissa Jorge, identified herself to AFT Michigan as one "Marissa Perez."
Jorge was apparently hired in part based on her claim to have an interest "in teaching the second grade." That interest, apparently, was just a cover story. Per Judge Parker's order citing AFT Michigan's second version of the lawsuit:
Several [AFT Michigan] employees witnessed [Marissa] Jorge sitting, without permission, at the computer terminals of other employees, accessing files and records without authorization, and working late in the office without supervision. [AFT Michigan's] employees noticed [Marissa] Jorge would often carry her cellular phone wherever she went and believed she was recording meetings and [AFT Michigan's] employees. Due to inconsistent statements [Marissa] Jorge made to various employees, [AFT Michigan] soon discovered that [Marissa] Jorge was never a student at the University of Michigan, and Marissa Perez was not her real name.
After Project Veritas released an edited video which appeared to showcase some of the material gathered by Jorge while she was infiltrating the union, AFT Michigan sought permission to submit a further amended version of their lawsuit. Included in this latest version of the lawsuit is an allegation that "Jorge distributed copies of private and confidential documents that she unlawfully accessed and photographed without [AFT Michigan's] consent."
Project Veritas opposed this motion while also seeking to dismiss a prior version of the lawsuit. Judge Parker rubbished Project Veritas' logic noting, "It is not uncommon for a Court to grant a motion to amend the complaint while a motion to dismiss is pending."
Parker also dinged Project Veritas' attorneys for failing to understand or abide by the previous discovery order–essentially accusing the right-wing provocateurs of violating the rules of Michigan civil procedure by failing to have commenced discovery in late March. Parker refrained from weighing in on whether this violation was intentional or simply the result of Project Veritas' ignorance of the law in question.
AFT Michigan has accused Jorge and Project Veritas of fraud, trespass, theft, conspiracy and unauthorized surveillance. They are seeking in excess of $3 million in damages plus reasonable attorney's fees.
[image via Stewart F. House/Getty Images]
Follow Colin Kalmbacher on Twitter: @colinkalmbacher
Have a tip we should know? [email protected]