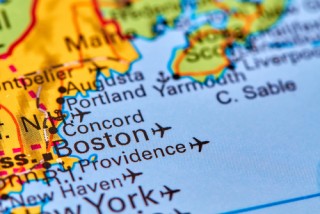 With the Republican National Convention approaching, the specter of a brokered convention looms like a mysterious cloud over the Presidential race. There's been a lot of talk over not just who will have the most delegates beforehand, but if and how each state's delegates could change sides. Here's a rundown of the rules for Massachusetts, and how it impacts the overall situation.
How many delegates are there? 42 delegates. Proportionally allocated. March 1 primary.
Who are they? Delegates are typically active party members or local leaders. Each state also has three delegates who are members of the Republican National Committee.
How many did each candidate win? Trump won 22 delegates. Kasich won 8 delegates. Rubio won 8. Cruz won 4.
At what point can delegates switch candidates? According to Frontloading HQ: the 42 delegates are bond to the candidates through the first ballot at the Republican National Convention in Cleveland.
How are delegates picked?  According to the Mass GOP's website:
12 delegates ("at-large delegates") will be elected by the Massachusetts Republican State Committee

3 delegates are the members of the Republican National Committee from Massachusetts – the state chairman, and the National Committeeman and Committeewoman
What happens to the candidates' delegates who dropped out? 
Delegates for a candidate who drops out of the race automatically are no longer bound to that candidate,
according to WBUR.org
.
Have a tip we should know? [email protected]
Rachel Stockman - President / On Air Host