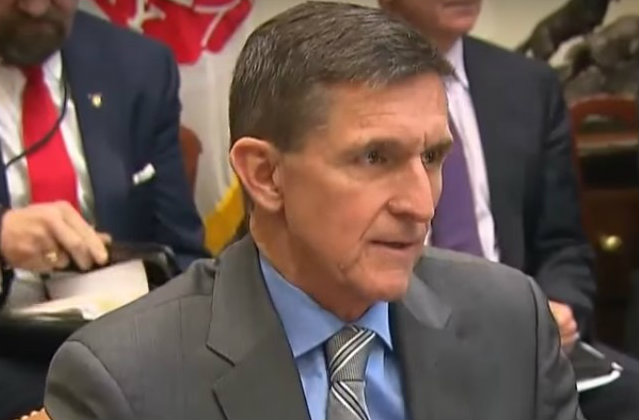 Former National Security Advisor Michael Flynn plans to launch a fund to raise money for legal costs he has accrued while under investigation for alleged ties to Russia, a source close to Flynn told Bloomberg. Flynn served as a top advisor during President Donald Trump's campaign last year but was forced to resign from his White House position after Administration officials reported that Flynn misled Vice President Mike Pence about conversations he had with the Russian Ambassador.  Flynn is currently being investigated in Special Counsel Robert Mueller's Russia probe and has been subpoenaed by the Senate to cooperate with their investigation.
If Flynn follows through with this plan, he would become the first of Trump's former or current associates under investigation to set up a fund for their legal bills.  As of now, only Donald Trump Jr. has received financial assistance from the Trump campaign in the form of $50,000 last month, expenses records show.  It is unclear whether Trump campaign funds will be used to foot the bills of any other advisor or Trump official under investigation.  Trump's three fundraising committees ended with over $22 million available at the end of last June.  Using campaign donations for paying these bills appears to be legally viable, general counsel with the Campaign Legal Center Larry Noble said to Bloomberg, as long as the costs are related to the officials' campaign activities.
"It is mighty expensive to get investigated these days," attorney William Jeffress told Bloomberg.  "The problem here is you have not only the Mueller investigations, but congressional investigations, people who will have multiple subpoena and interviews on multiple subjects. That adds up to a lot of legal work."
Even if Flynn is never charged with a crime, his bills could easily reach hundreds of thousands of dollars, Jeffress surmised, and possibly over $1 million if he needs a criminal defense.
[Image via Screengrab]
Have a tip we should know? [email protected]